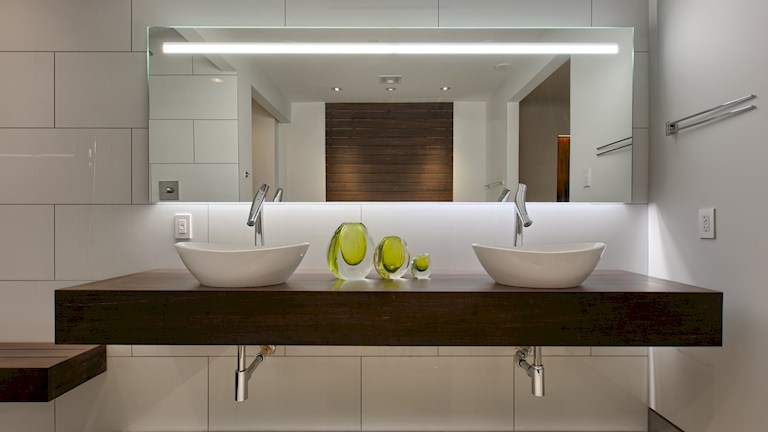 Reflecting your design in the perfect light. Our collaborative team will provide quality crafted design and cutting edge engineering solutions that perfectly reflect your vision.
Large Sizes, Flexible Lighting and Etching
Robern offers custom lighted mirrors in sizes up to 70" x 120". Call us and share your design vision. We'll work with you to bring it (perfectly) to life.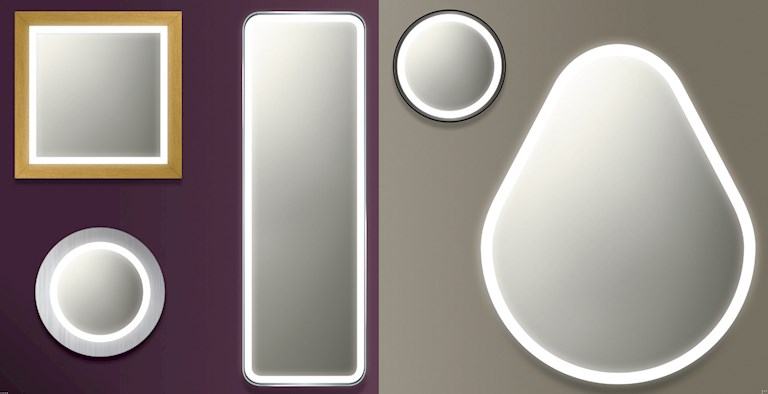 Framing and Shapes
Looking for a unique geometric shape or custom lighting pattern? Let our design team turn your inspiration into a finished product.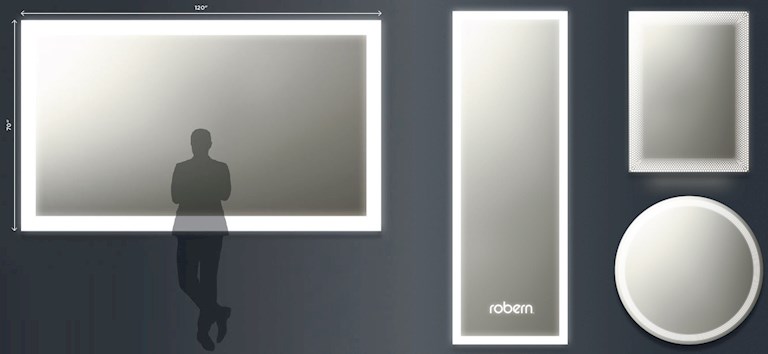 The Process
Need a more tangible solution? Let our team create and install a mockup of your design to give you the tuest sense of your finished space. Contact us for more information. 1-866-632-5976