The Leader of Exceptional Styling Spaces
We are defined by 45 years of exceptional design, quality craftsmanship and personalization.
Your everyday routine should never feel ordinary. It is our mission to craft an array of vanities, cabinets, and lighting options that are beyond the expected. Beyond the day-to-day. By fusing unparalleled beauty with innovative functionality, our products transform a bathroom into a statement of breathtaking style and sophistication. A space where self-expression is manifested through timeless design and thoughtful details. One that empowers you not only to look your best, but to live your best as well.
History
Founded in 1968, Robern grew out of Rosa and Bernie Meyers' belief that individual style should be celebrated and fostered. Today, their pioneering approach to designing highly personalized styling spaces remains at the heart of what we do. Their commitment to craftsmanship and fine materials is evident in every piece we make. And Bristol, Pennsylvania, is still the place where each Robern mirrored cabinet and vanity is designed and assembled. Nearly fifty years and dozens of industry firsts later, we prize the personal expression of style more than ever. Robern - styling spaces for you.
1970s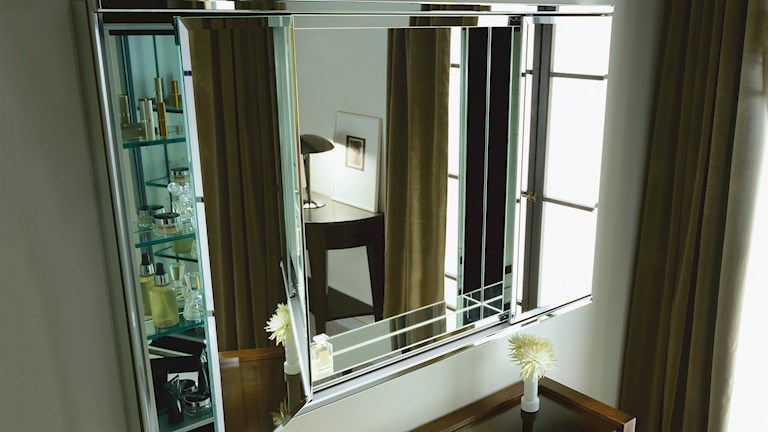 Stage 1
Robern cabinets were first developed to fill the need for remodeled apartments in NYC, which required a variety of sizes. The C Series was created to fill this need.
1990s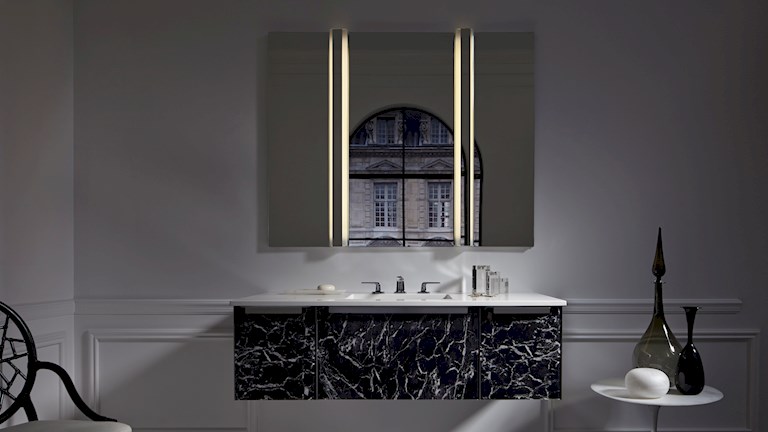 Stage 2
The modular M Series cabinets were developed to compete with custom cabinets that architects were making. Quality, functionality & durability were key.
2000
Stage 3
Wood frames were added to the offering. Previously, Robern had offered directions for architects to add their own custom frames, and the opportunity became clear to product the frames directly. The lock box option was added as well as modular lighting options.
2003
Stage 4
In the years just after the turn of the century, other decorative frame options were added to expand the line.
2009
Stage 5
Launches the evolution of the cabinet in a radical new way that creates "desire by design." Uplift creates drama and surprise with easy access and attention to the plugged-in world.
2010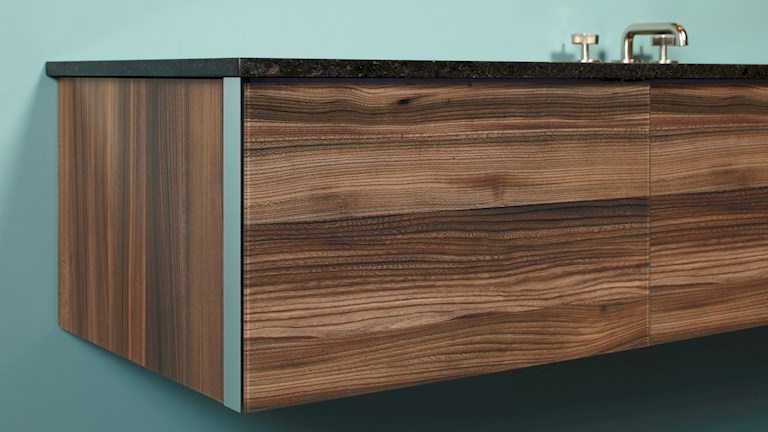 Stage 6
Completing the grooming experience below the cabinet with the launch of vanities. Glass and aluminum drawer systems that are electronically enabled in ways not seen before. Light and power combined with waterproof materials create outstanding performance.
2011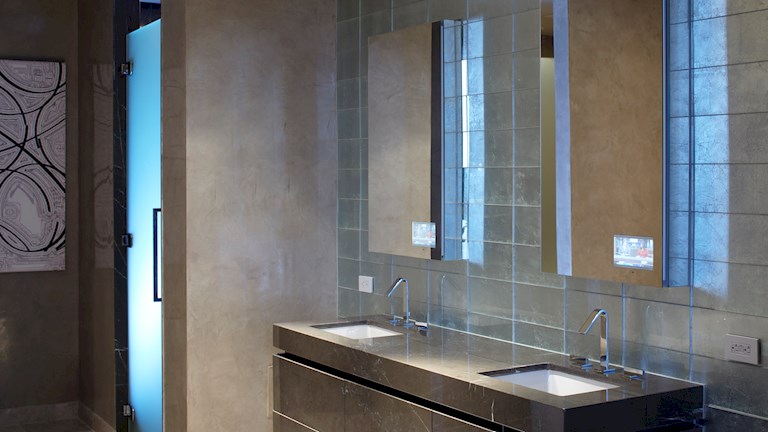 Stage 7
Expanding to the experienced remodelers and to a media connected world. Rethink, Renew and Remodel - the cabinet with fresh clean features that elevate the ease of replacing a cabinet. And our M Series cabinets add built in seamless connections to the world with TViD.