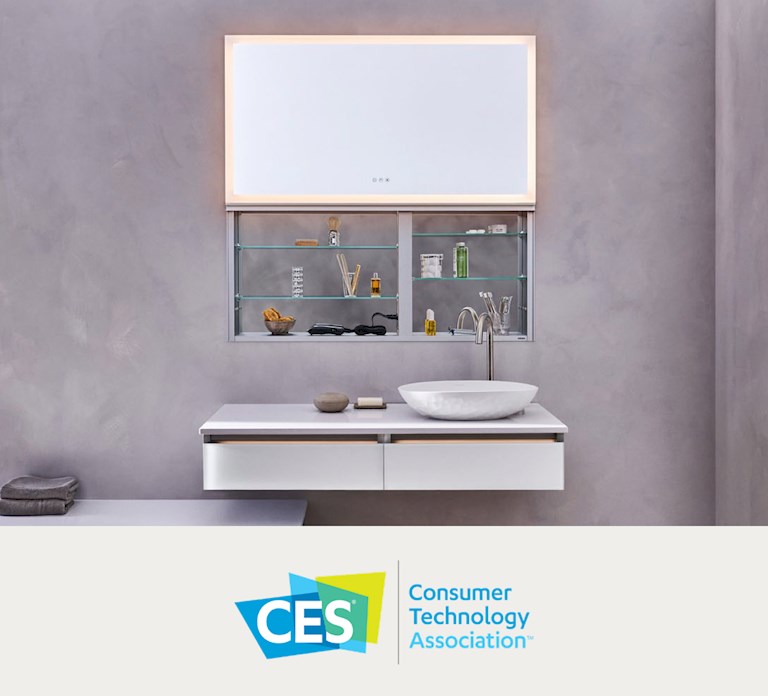 Robern features two additions to its smart home portfolio at CES 2022, focusing on enhancing wellbeing and making it easier for people to find peace of mind.
---
Smart home living simplifies your life.
Uplift Tech Medicine Cabinet with TUN
Streamline your daily routine with a vertically opening door and features like a tunable light, dimming, a defogger, a night light, integrated electrical outlets, and built-in USB charging.
---
Store your valuables safely.
IQ Digital Lock Box
Add smart and secure storage to your styling space for total control over your personal items and medications. Use the Robern app for key code entry, tamper notifications, and remote access.
---