At Robern we believe everyday routines should be anything but ordinary. By combining thoughtful design, innovative technology and impeccable craftsmanship, our high-quality solutions have helped create some of the most unexpected bathing spaces in the hotel, resort and multifamily markets. Backed by unwavering support, our extensive portfolio offers an unrivaled suite of customizable solutions all in one place to bring your unique vision to life.
---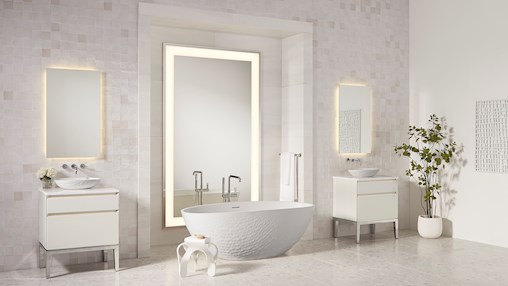 Hotel and Resort Offerings
For hotel and resort projects, Robern offers a range of lighted mirror options to fulfill every design need.
Available Products:
The Collection Lighted Mirrors, Shower Enclosures, Hardware and Magnification Mirrors
Vitality Lighted Mirrors
Sculpt Lighted Mirrors
Discover More
---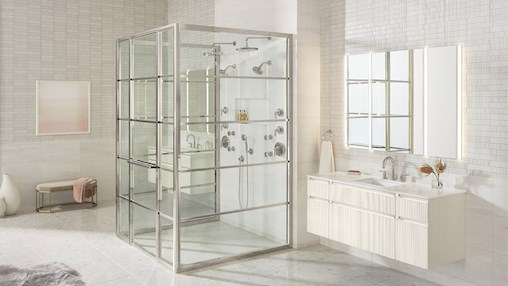 Multifamily Offerings
Including mirrors, medicine cabinets and lighting, Robern offers an array of products for multifamily projects.
The Collection Lighted Mirrors, Shower Enclosures, Hardware and Magnification Mirrors
Vitality Lighted Mirrors
Sculpt Lighted Mirrors
M Series Medicine Cabinets + InLine Vertical Lighting
PL Series Medicine Cabinets + Vesper Vertical Lighting
Profiles Medicine Cabinets + Vertical Lighting
Main Line Medicine Cabinets
Discover More
---