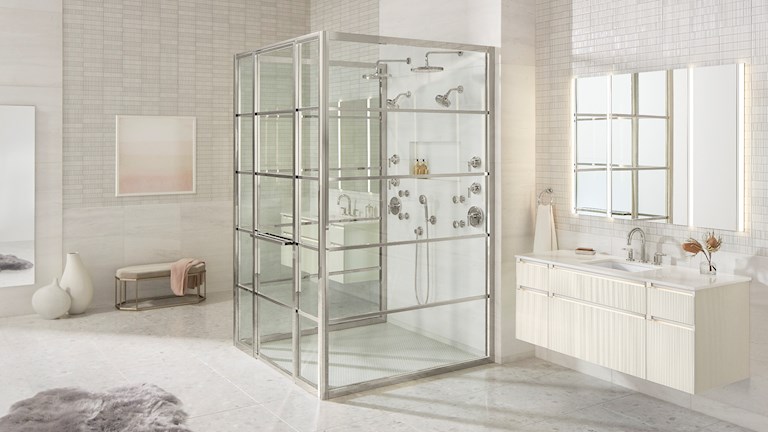 What began with lighted mirrors has grown into a comprehensive offering, including a stunning array of shower enclosures, shower hardware and magnification mirrors. Exclusively for hospitality and multifamily projects, The Collection is your single source solution for creating luxury bathing experiences that are second to none.
---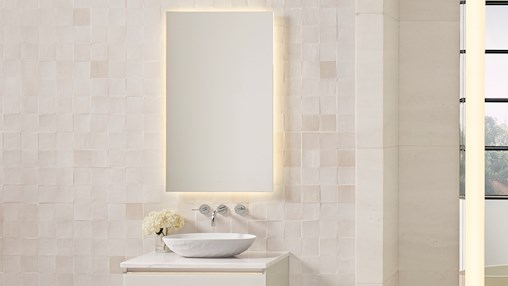 Lighted Mirrors
Conveniently offered as a ready-to-order solution, The Collection lighted mirror series includes an unparalleled variety of configurable options—over 140—including seven light patterns and 42 different sizes. Additional enhancements—like dimming, defogging, night lighting and more—are also available to accommodate the most discerning design needs.
---
Shower Enclosures & Hardware
With three chic designs and two color finishes, The Collection's framed shower enclosures bring a bold and dramatic aesthetic to the bathing environment. For frameless solutions, color-matched hardware is available in several styles and finishes with coordinating handles.
---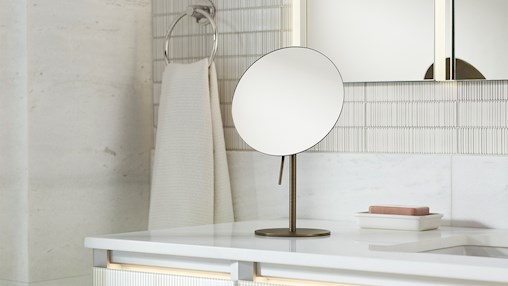 Magnification Mirrors
To complement The Collection portfolio of products, magnification mirrors come in wall-mount and freestanding designs and in five coordinating finishes. The ultimate accessory, they are the perfect finishing touch to any bathing space project.
---