Introducing The Collection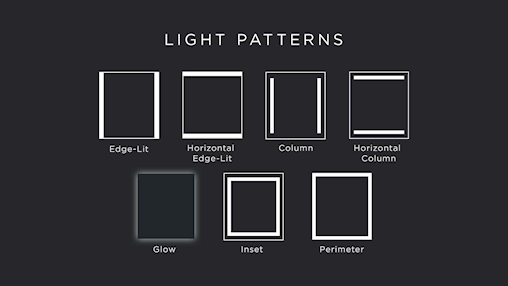 New to the product portfolio, The Collection boasts a wide assortment of sizes and several light pattern options in 3000K. A comprehensive solution for any hotel project, our newest line of mirrors also features ease of installation and seamless specification and ordering at an attractive price point.
The lighted mirror series boasts over 140 different options, with seven light patterns and 42 different sizes.
Discover More
---
Expanding the Vitality Lighted Mirror Collection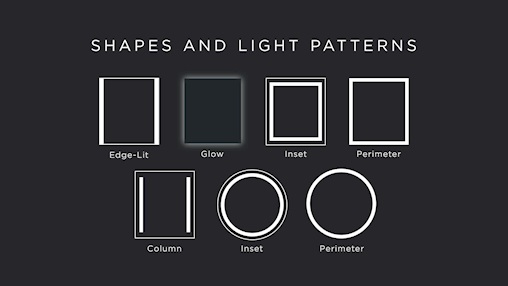 The recent expansion of the Vitality Lighted Mirror Collection has not only enhanced the lineup but also provided numerous styling opportunities. Beyond combining high-quality light with high functionality like dimming and defogging, Vitality Lighted Mirrors offer a diverse range of sizes, shapes and light patterns—including new Edge Lit and Glow—for a seamless fit in any space.
Discover More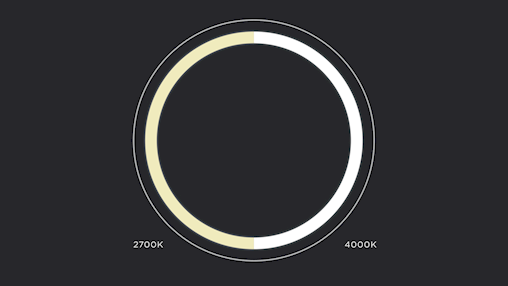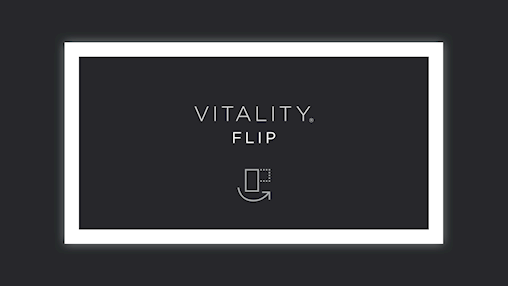 Larger Size Options
Designed for either vertical or horizontal installation, Vitality Flip measures 48" x 36" and is the collection's largest mirror option, providing high functionality in a variety of light patterns.
Discover More
Frame Options
Offered in four luxe finishes, Sculpt serves up a host of innovative features encased in two sleek and stylish museum framed perimeter lighted mirror designs, Chamfer and Slim.
The angled design of the Chamfer Museum frame adds dimension for a unique look that pairs well with transitional and traditional environments. For a shadow box effect and to complement a modern aesthetic, the sleek profile of the Slim Museum frame creates a minimalist look.
Learn More About Sculpt
---
Reeded Glass for the Cartesian Vanity Collection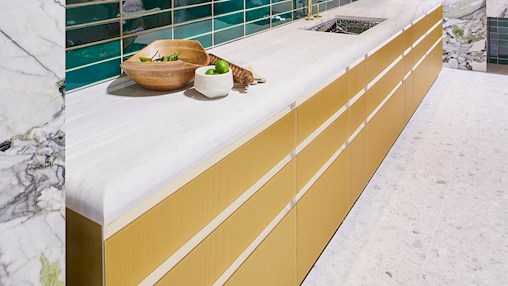 Introducing two new Reeded Glass colors that are at once timeless and thoroughly modern. The textured glass surface undulates over brass or white backgrounds, refracting light to create a calming effect reminiscent of ripples in clear, tropical waters. Reeded Glass vanities add tactile and visual interest to any space, including kitchens, wet bars, media areas, bathrooms and powder rooms.
Discover More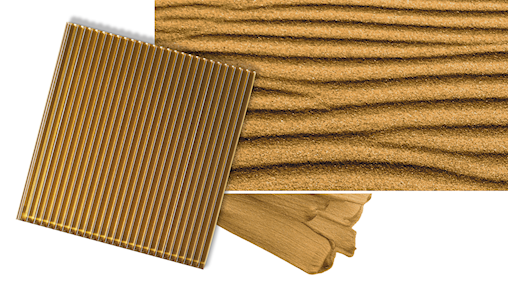 Reeded Brass
Warm and indulgent, Reeded Brass Glass carries a comfortable, welcoming sophistication that is on-trend in the new modernist design aesthetic, while simultaneously paying homage to the art deco movement of the early twentieth century. Our Reeded Brass Glass color was formulated to align closely with the natural color of brass, allowing for seamless pairing with brass faucets, hardware and other accents.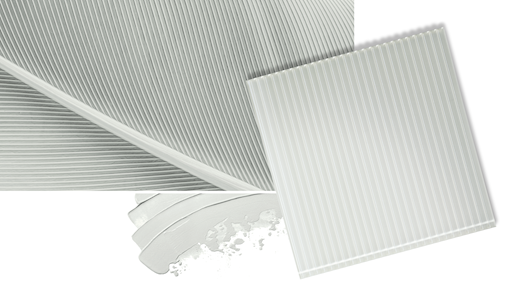 Reeded White
Eminently versatile and always invigorating, Reeded White Glass takes the classic white color and adds another dimension of depth and intrigue with the rolling glass lines. With its combination of clean edges, crisp color and soft surfaces the Reeded White Glass vanity becomes both the star of the room and a supporting character, calling attention to and enhancing the room's other elements in a cohesive design story.