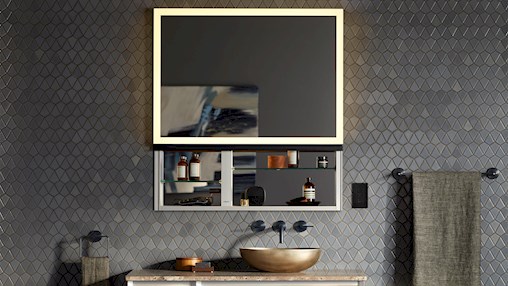 Routine Redefined
With its vertical design, the Uplift medicine cabinet revolutionized the way in which we experience medicine cabinets. Now, Uplift Tech combines the innovative cabinet design with a host of new features inspired by its biggest advocates, including a lighted option, USB ports, a new handle design and the latest technology. Plus, the new finish options and a broader selection of sizes make coordinating your styling space more seamless than ever.
Explore the Collection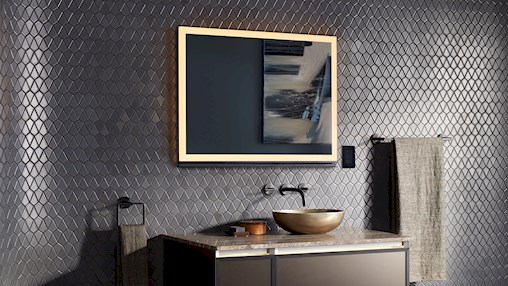 Perimeter Lighted Mirror Option
The Uplift Collection now includes a perimeter lighted option, which features a border of light projecting high-efficiency illumination Combined with vertical opening, Uplift Tech is sure to become a savvy and sophisticated centerpiece in any bathroom. The lighted option provides warm, relaxing tones (2700K) that replicate indoor lighting.
Explore the Collection
Redesigned Handle + Finish Option
The redesigned handle features slimmer proportions and curved edges for a sleek shape. The handle enables effortless two-finger lifting of the door without smudging the mirror. It also houses the night light option, creating a clean clutter-free design. And, it is available in several fashionable finishes—including Chrome, Polished Nickel, Matte Gold and Matte Black—allowing it to pair effortlessly with your overall design scheme.
Explore the Collection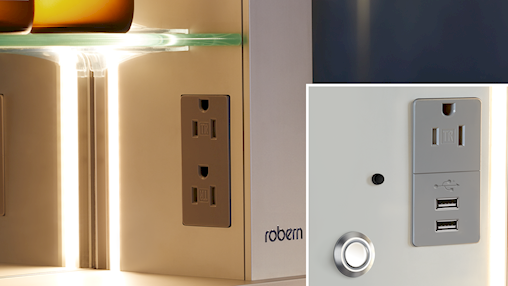 Advanced Technological Features
Uplift Tech offers several state-of the-art technological features and functions, including two USB ports, seamless interior illumination, fine-tuned defogging, several electrical outlets and a programmable night light integrated into the handle's design.
Eliminate delays in your daily routine with defogging technology that turns on with the push of a button and is equipped with a 45-minute timer.
The LED night light can be turned on and off using in-cabinet controls or programmed to provide nighttime illumination in 12-hour increments.
Integrated USB ports keep your phone charged and close at hand.
Explore the Collection
---
Introducing Reeded Glass for Cartesian Vanities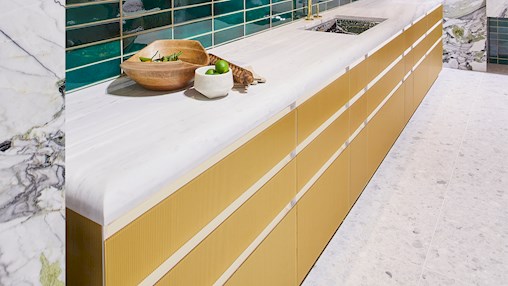 Introducing two new Reeded Glass colors that are at once timeless and thoroughly modern. The textured glass surface undulates over brass or white backgrounds, refracting light to create a calming effect reminiscent of ripples in clear, tropical waters. Reeded Glass vanities add tactile and visual interest to any space, including kitchens, wet bars, media areas, bathrooms and powder rooms.
Explore the Collection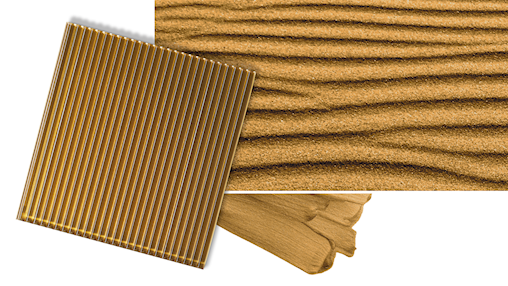 Reeded Brass
Warm and indulgent, Reeded Brass Glass carries a comfortable, welcoming sophistication that is on-trend in the new modernist design aesthetic, while simultaneously paying homage to the art deco movement of the early twentieth century. Our Reeded Brass Glass color was formulated to align closely with the natural color of brass, allowing for seamless pairing with brass faucets, hardware and other accents.
Reeded White
Eminently versatile and always invigorating, Reeded White Glass takes the classic white color and adds another dimension of depth and intrigue with the rolling glass lines. With its combination of clean edges, crisp color and soft surfaces the Reeded White Glass vanity becomes both the star of the room and a supporting character, calling attention to and enhancing the room's other elements in a cohesive design story.