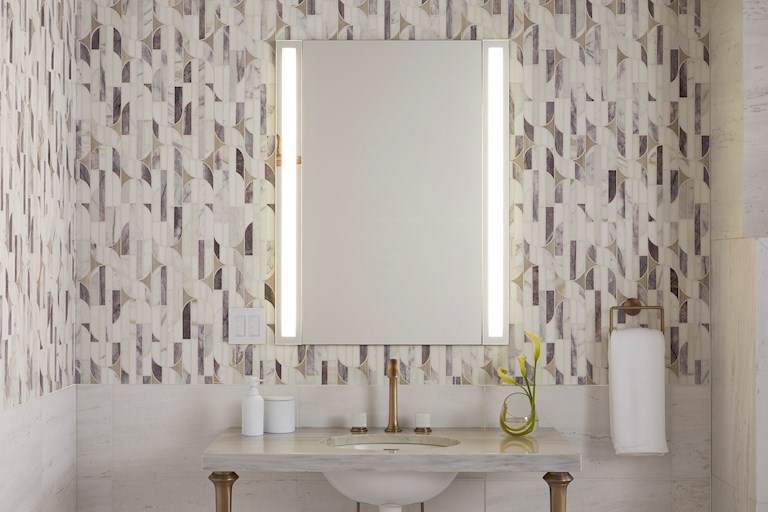 From holiday get-togethers to weddings, family reunions and even the occasional unexpected drop-in, there comes a time when we must open our homes to friends and family. Whether they stay for a few weeks or just a night, how comfortable they feel in your home can be the deciding factor in their overall enjoyment of the trip.
A great guest bathroom is crucial to guests' comfort. A retreat that serves as a reprieve from the stresses of travel, the guest bathroom should provide all the comforts of home, and then some.
Here are some tips to creating a guest bathroom that makes for a wholly hospitable home that will keep your guests raving about their visit long after they return home.
---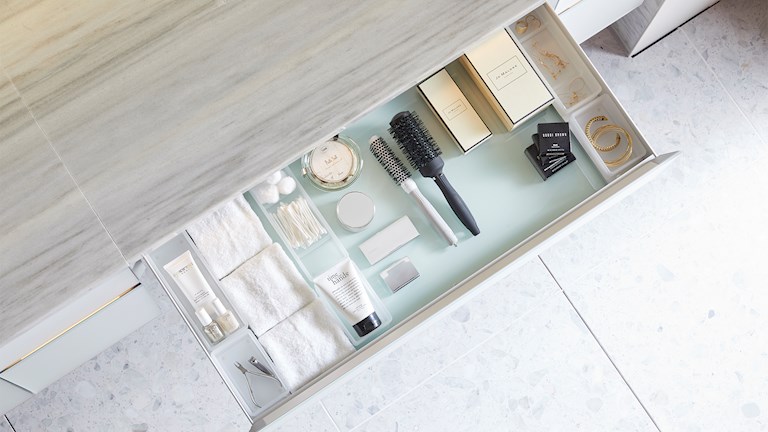 While most people travel with their preferred toiletries, it's easy to forget favored items or encounter unplanned desired particulars. That's why it's a nice surprise and delight amenity to have a well-organized medicine cabinet and vanity stocked with the essentials in your guest bathroom. Cotton balls, toothpaste, shaving cream, soaps, and even toothbrushes and razors are great offerings.
For a great guest bathroom cabinet that will keep all the essentials organized, consider a compact, space-efficient mirrored cabinet like M Series. Adding a push-to-open accessory is a great option for older relatives who may have trouble with standard cabinet doors.
---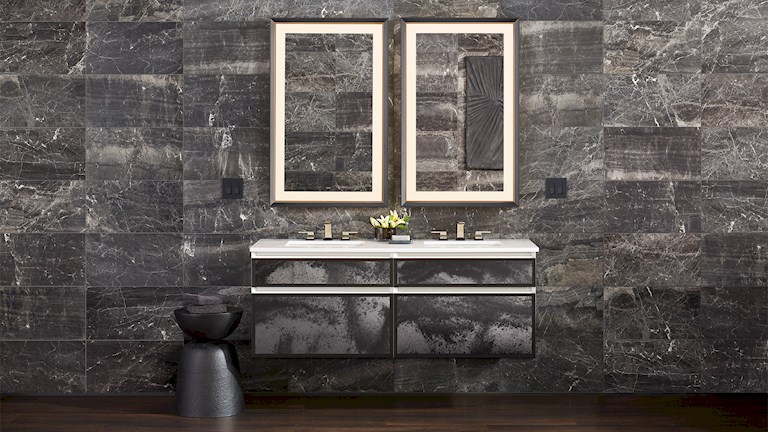 Fresh aromas contribute to a spa-like ambiance in your guest bathroom. Place a vase next to the sink or on the vanity, and keep it stocked with fresh flowers. Whether to evoke the season or simply help your guests feel more at home, candles, potpourri and scented soaps are a delightful way to set the desired mood.
---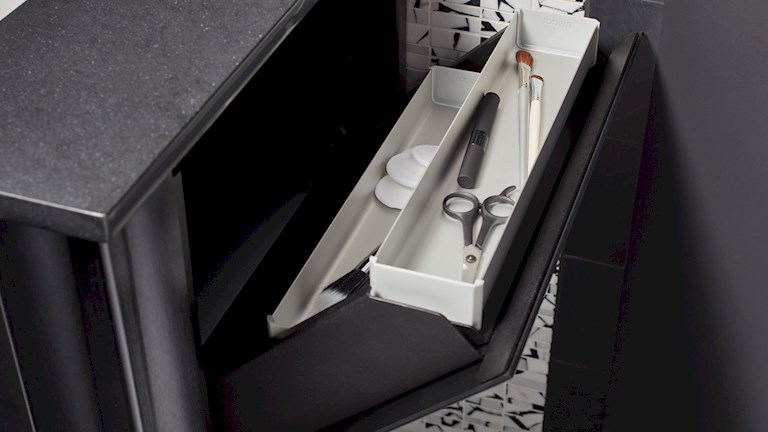 A quality vanity in your guest bathroom is the perfect solution to providing additional storage space for your guests to temporarily house their personal affects and style their grooming space. Our Balletto vanity incorporates an innovative hidden side storage solution to maximize space in smaller bathrooms, while double side-by-side vanities like the modular Cartesian and Profiles are ideal if you have more space and often find yourself hosting couples or multiple guests at one time.
---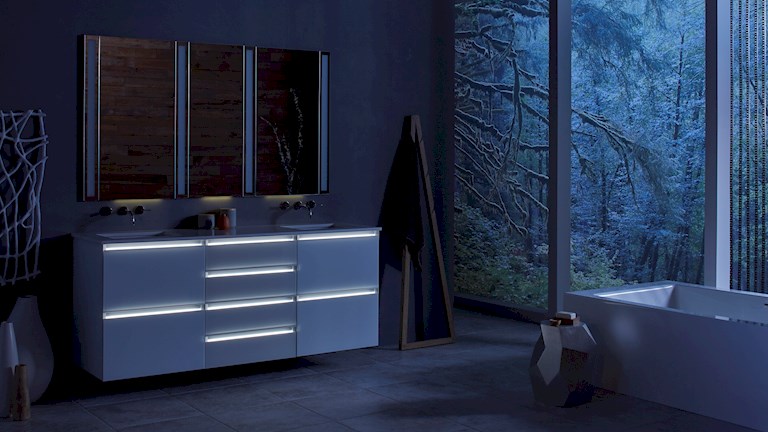 Eliminate middle-of-the-night disorientation in unfamiliar surroundings with proper illumination. The soft hue of night lights like those featured in our Uplift pendants and sconces or the InLine option with our M Series and PL Series cabinets will help your guests navigate at night while preserving a restful night's sleep.
For help with fine-tuned grooming when the sun comes up, consider adding an Entice magnification mirror with built-in LED task lighting to your guest bathroom.
From small details to large features, your guests will appreciate the effort you put into making their stay in your home as comfortable and stress-free as possible.
---
Featured Products: