The Benefits of Custom Design and Configurable Solutions

The bathroom is one of the most personal spaces in the home — it's where you get ready in the morning and where you unwind at the end of the day. A well-designed bathroom not only reflects your client's personal aesthetic, but also adapts to their needs and makes their day-to-day routine feel less hectic.
Finding that balance can sometimes be a challenge, especially when you feel limited by what products are available off the shelf. If you're having trouble finding a ready-made product that fits your needs, you may want to consider choosing custom design or configurable solutions. Whether you're remodeling a residential bathroom, refurbishing a hotel, or designing a multi-dwelling unit, here's how custom design and configurable solutions can elevate your project.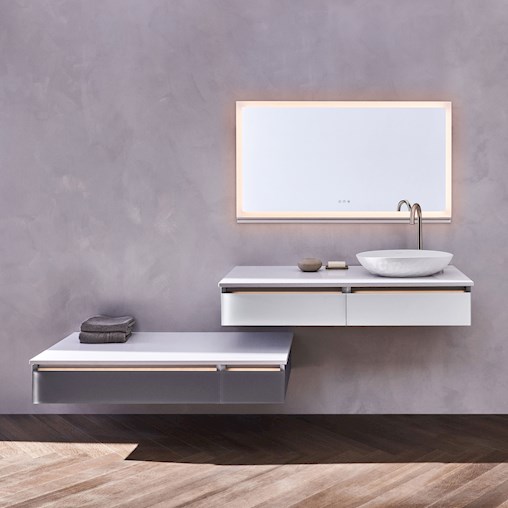 3 Reasons to Choose Modular Solutions for Residential Spaces
1. Create storage your client will actually use. Even the most jaw-dropping bathroom can become a source of frustration if the counters are cluttered or styling tools are hard to reach. Configurable solutions — like modular vanities and gangable medicine cabinets — let you design a storage solution that fits your client's lifestyle.
2. Find the right solution for your space. Are you working with a tricky bathroom layout, or feeling boxed in by space constraints? When you choose configurable products, you'll be able to select from a wide array of sizes, shapes, and options to fit your construction needs.
3. Explore the possibilities. Warm and cozy? Minimalist and modern? Whatever vision you have in mind for your bathroom design, configurable products let you mix and match to create a solution that reflects your style. Visit our Inspiration Gallery to see how flexible configurable solutions can be.
Resources: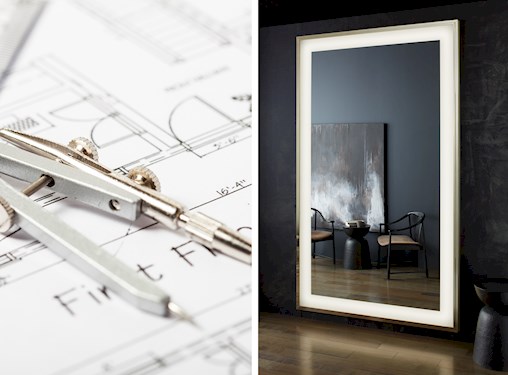 3 Reasons to Choose Collaborative Design for Commercial Projects
1. Let inspiration drive your design. You don't want to compromise when it comes to your signature style. Custom design gives you the freedom to specify the size, shape, finish, and features for every element of your project — so the end result is exactly what you envisioned.
2. Set your space apart. When you design a custom bathroom, you have the option of adding innovative features — like bespoke storage solutions and integrated technology — that elevate the customer's everyday experience and make the space feel truly luxurious.
3. Leave a lasting impression. Visual impact is key, but functionality and durability will continue to impress your customers for years to come. With custom design, you can deliver personalized solutions and superior craftsmanship for a styling space that exceeds expectations.
Robern offers both custom and configurable solutions. Find out how Robern products can be tailored to fit your design: