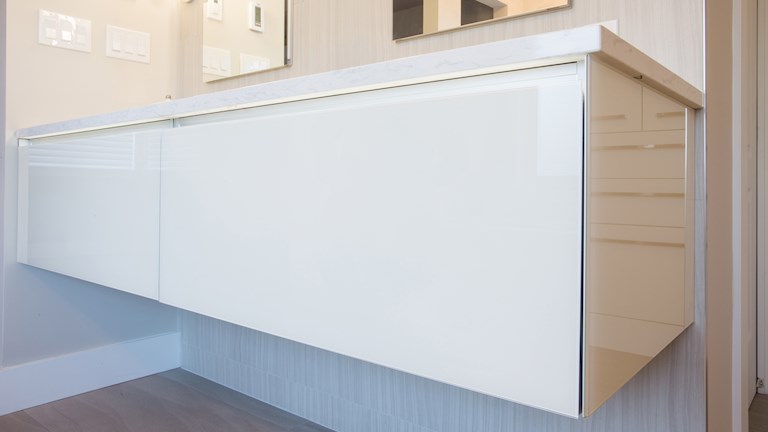 If soothing sand, crimson sunsets, calming breezes and the sounds of the sea intoxicate you, then you are a Coastal Style Aficionado. Coastal Style can vary based on your location, but this timeless, popular style matters not where you live, but how you live. It's all about creating a relaxing ambiance by – bringing the outdoors in. 
Whether it's winter or fall, lakeside or beachside, capturing a coastal inspired theme in your home can easily be attained by following some of these simple styling tips. 
---
Simple Styling Tip 1: Let It Shine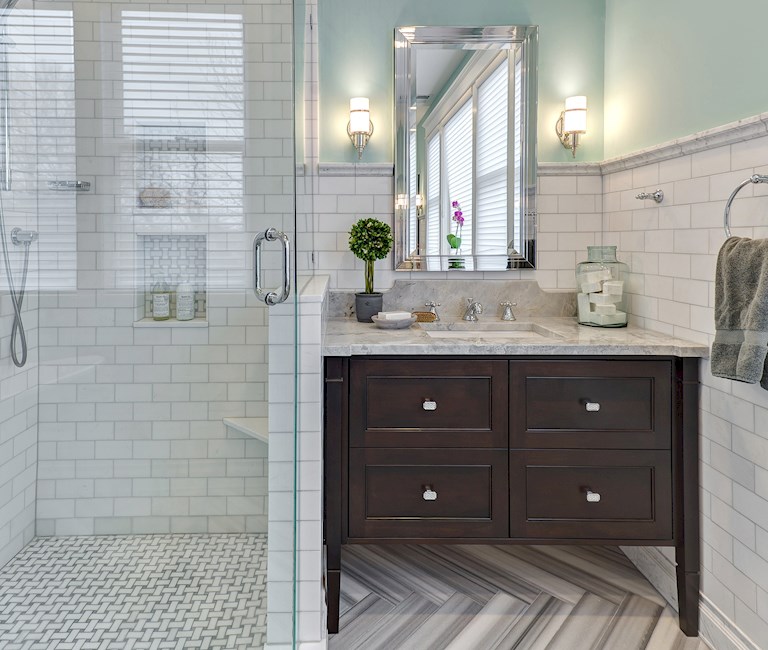 Lighting is an essential component to capturing a coastal vibe. The primary reason white is the foundation color of coastal interiors is because white creates a reflective surface and allows light to spread and amplify rather than absorbing it. 

Windows, glass doors and skylights allow sunlight to brighten any room. Be sure to allow light to illuminate your space and to cast a warm diffused glow by using simple translucent window treatments. 

If you are limited on natural lighting options, consider enhancing it with additional lamps and sconces.
Try This: Want to help diffuse light even further? Consider mounting a mirror opposite a window. It's a design trick that will make a space feel larger and brighter.
---
Simple Styling Tip 2: Less Is More
Coastal spaces should be open and uncluttered much like the vast outdoors. Use minimal furniture, selective accents and maintain open sight lines.
If a renovation simply isn't in your budget right now, try rearranging your furniture. Repositioning pieces out of the center of the room and against walls will make it appear as if your space has doubled in square footage. 
---
Simple Styling Tip 3: Remember the 5 C's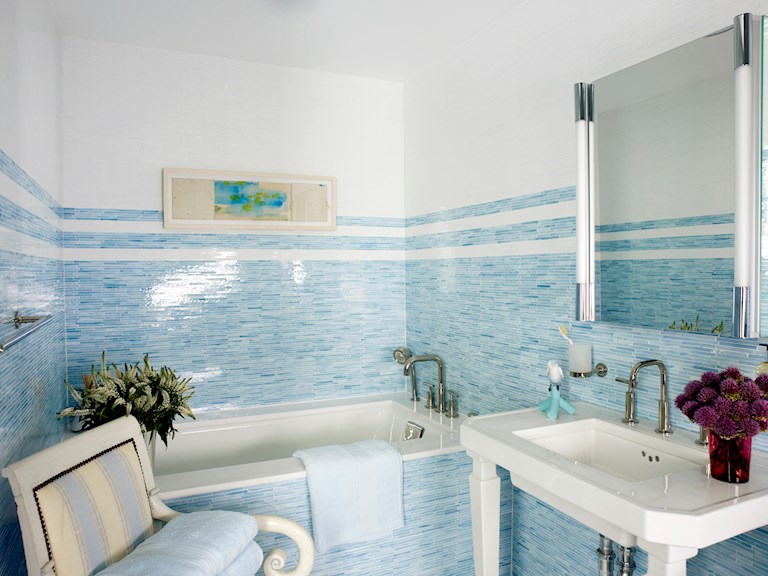 When designing costal interiors, keep the design Clean, Comfortable, Crisp, Casual and Cozy. The idea is simplicity – incorporating a mix of modern, vintage or rustic furnishings interspersed with robust textures and a neutral palette allows you overall flexibility.
Billowy white linen window treatments, sisal rugs, light canvases, cotton and linen upholstered furniture and simple white-washed wooden floors are some staples of a coastal space.  
Try This: Darker tones can have a place in this predominantly light-toned style. Select a single element with rich, warm hues to create a beautiful contrast against a primarily light space -- be it a rug, a piece of artwork or an ottoman.
---
Simple Styling Tip 4: Splash with Color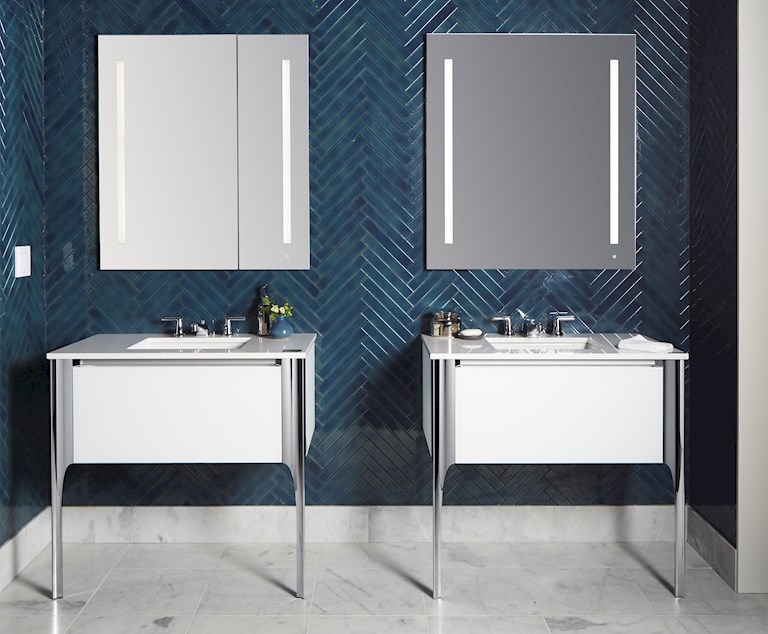 We already mentioned that color palettes for a coastal space are typically predominantly white. Dreamy sand and sea color tones intermingled among a white palette cast a calming coastal vibe to any space.
Just remember that if you choose to accent your space with color, "splash" rather than saturate. Incorporating blue tones is a popular way to capture the serenity of water and sky. And doing so with textiles, accents, artwork or linens is an affordable, easy way to transform any space and give it that coastal feel.
Try This: Try accenting a bathroom wall with some sea-toned serene wallpaper. The pattern, texture and splash of color will transform a neutral canvas into a realm of tranquility.
---
Simple Styling Tip 5: The Finishing Touches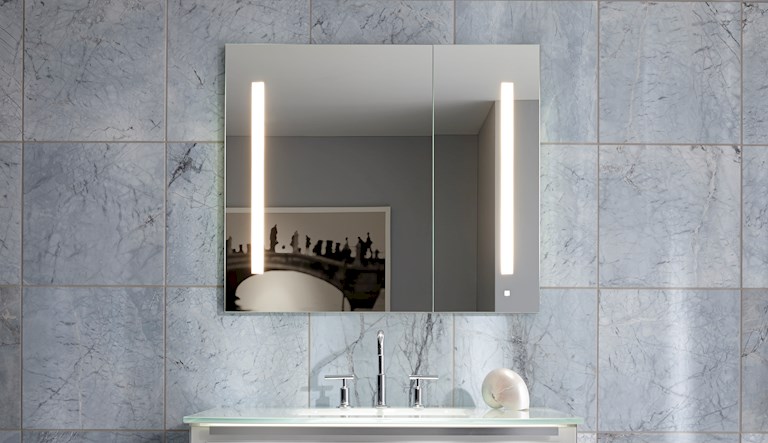 Use pieces that inspire you and be creative with how you display them. Designer Alena Capra shares one can enhance with accents: using fabrics with stripes or coral designs, create centerpieces with glass, sand and seashells.
Have fun with the accents you select and be mindful of where you choose to display your treasures. It can be easy to go overboard on the finishing touches. Keep your space open and soak in the beauty of your coastal paradise.
Try This: It is easy to find nautical themed accents and décor this time of year. Many retailers have unique items that are a perfect accompaniment to complementing a coastal space.
---
Get the Look: