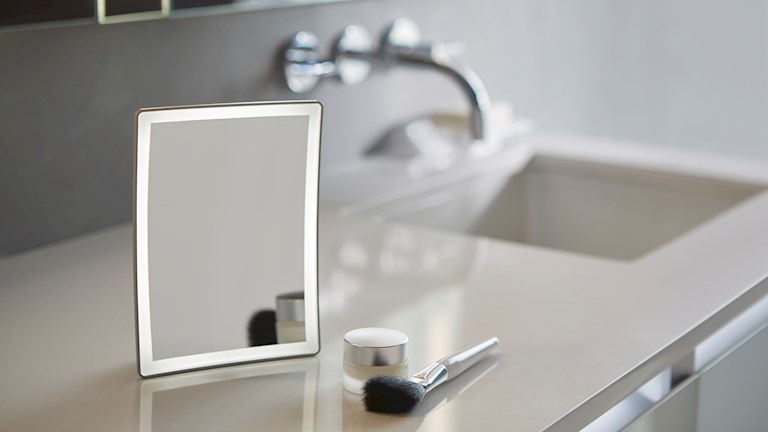 A marriage of technology and style
See the difference a magnification mirror can make. This accessory provides the perfect morning pick-me-up with 5x magnification and LED lighting framing the mirror to help with those up close details. Recharge the magnification mirror with a docking station mounted in your M Series cabinet or charge anywhere via a USB cord. Your accessories should be a reflection of your impeccable taste. After all, your home is your sanctuary. Accent accordingly.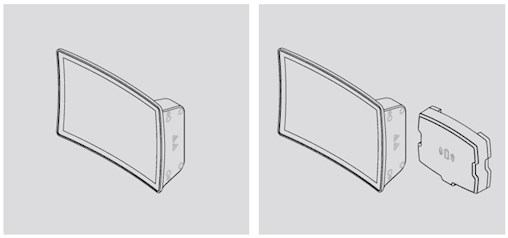 Model Numbers
Entice Magnification Mirror comes with the mirror only or with the Inductive Charging Dock.  Model numbers are ENTICE for just the Mirror and ENTICEDOCK for Mirror with Inductive Charging Dock.
LED Task Lighting
5x magnification mirror is paired with LED task lighting that has three brightness settings. When connected to the cabinet door, the light automatically turns on.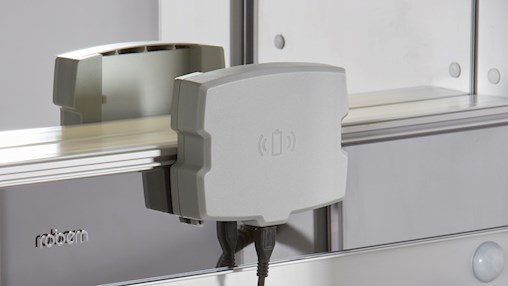 Inductive Charging
Inductive charging dock recharges and safely stores the magnification mirror in your cabinet. Connect the dock to the USB port inside your electrified M Series cabinet.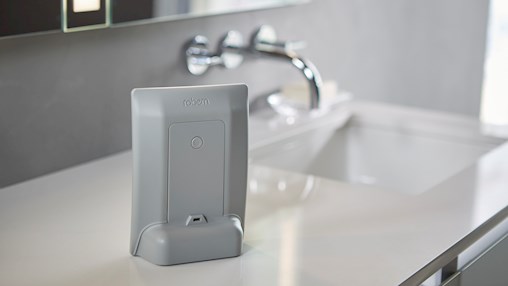 Portable
Entice magnification mirror uses a rechargeable battery and can be used outside of your M Series cabinet. Place on a vanity table or carry it with you for styling when and where you go. Use the USB cord to recharge your mirror.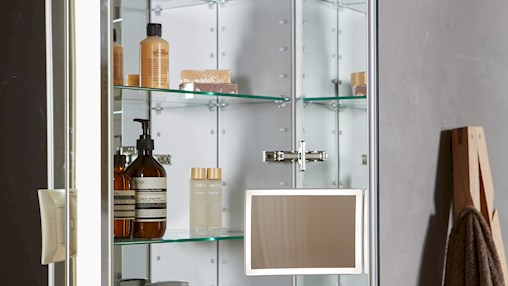 Adjustable Positioning
The magnetic area on the inside of the door holds the magnification mirror at a customizable level. Adjustable height and angle allow for perfect positioning for styling tasks.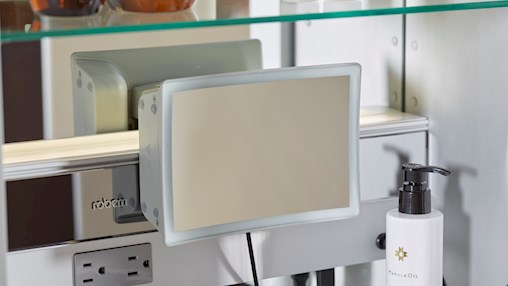 Storing Your Magnification Mirror
When not using the magnification mirror, store the mirror safely on the inductive charging dock or on the bottom shelf of your cabinet. This allows the cabinet door to close without the mirror coming in contact with the glass shelves.
---