Romantic hues, daring finishes, cutting-edge technology — here are the trends that had everyone buzzing at the 2018 Kitchen and Bath Industry Show.
At this year's KBIS, Robern unveiled the all-new Profiles Collection — a complete modular solution inspired by the art deco era, yet unmistakably modern. With matte finish options, tunable task lighting, and clever storage solutions, the Profiles Collection aligns perfectly with some of our favorite design trends for 2018. Here are a few ideas to consider when planning your next project. 
Matte and Modern
Matte finishes made a big impact at this year's KBIS, including our brand-new Profiles Collection in matte black and matte gold finishes. The matte texture adds depth to your space and allows the other elements in the room to truly shine. Create eye-catching contrast by mixing polished and matte metals against a neutral color palette.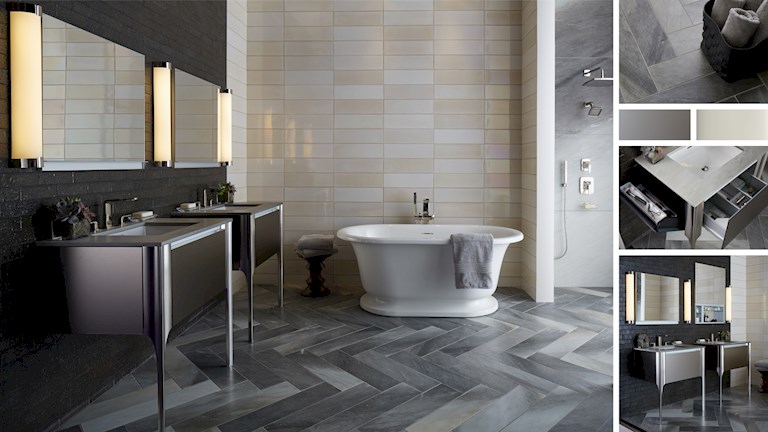 Natural Glamour
Nothing creates a warm and inviting feel like natural materials in warm, neutral hues. Adding a few earthy elements to your space — like our Balletto vanity in satin bronze glass with brushed nickel legs — lets you feel connected to nature while you get ready for the day ahead.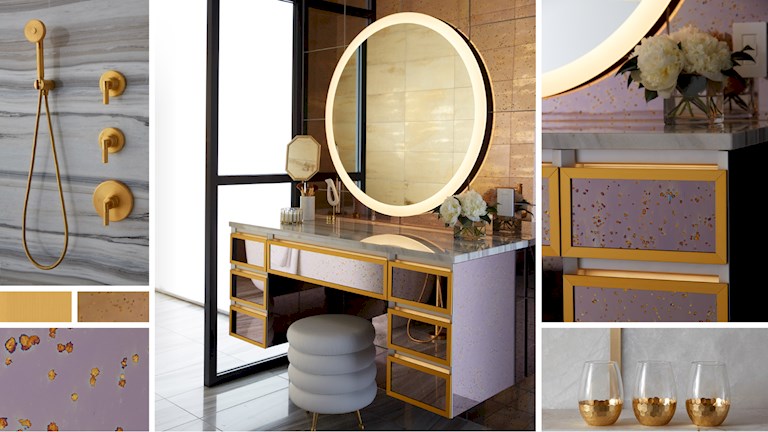 Pink and Gold
Pairing a rosy hue with a touch of gold adds instant romance to your space, which is why this cozy palette is one of our top color trends for 2018. To keep the look polished and elegant, mix soft tones with matte gold accents — like this custom glass Profiles vanity with matte gold finish.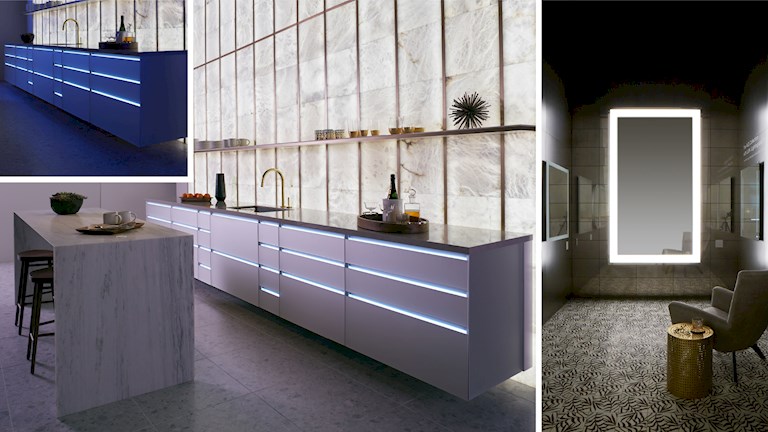 Bright Ideas
The modern retro lighting trend has inspired sleek, symmetrical designs with a focus on functionality. From the integrated nightlight on our Cartesian vanity to the adjustable color temperature of our precision task lighting, we've added innovative features that transform the everyday experience.
---