Mixed metals, tempting textures, customization and cutting-edge technology — here are the trends that had everyone buzzing at the 2020 Kitchen and Bath Industry Show.
At this year's KBIS, we unveiled Cartesian Freestanding Vanities and Vesper Lighting, which beautifully represent some of our favorite design trends for 2020. Here are a few ideas to consider when planning your next project.
---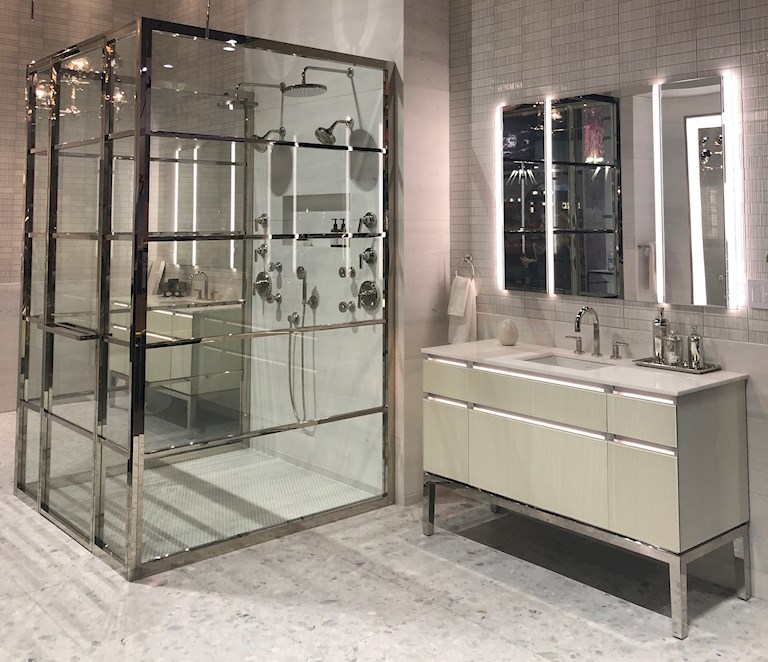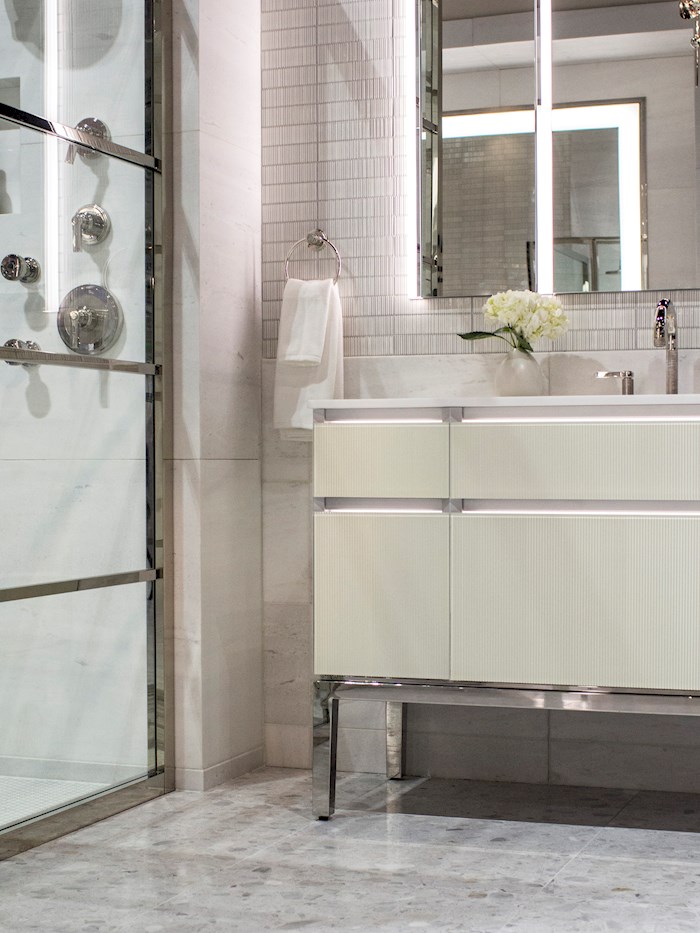 Warm Neutrals
Warm neutrals create calm spaces that encourage relaxation. Neutrals with texture add visual interest.
With countless ways to style with neutrals, we featured our Vesper Lighting in a warm 2700K color temperature and our Cartesian Vanities in Reeded White with Polished Stainlesss Steel legs to coordinate with our Polished Nickel Shower Enclosure.
Shop The Look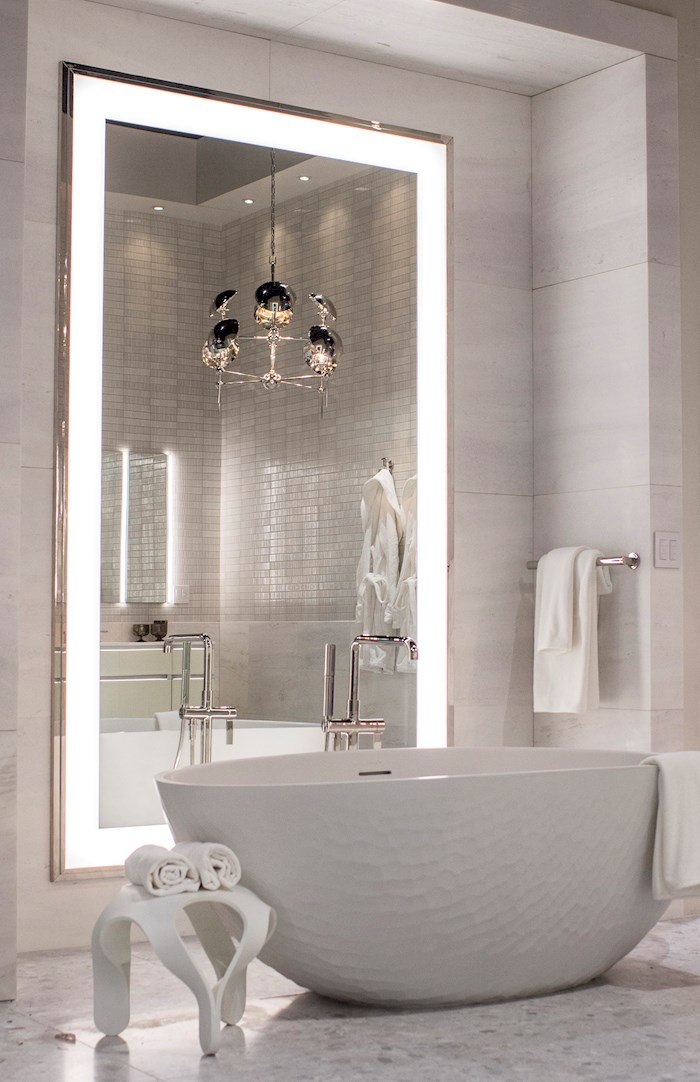 Personalized Details
The ability to customize is important in bathroom design. One size does not fit all - designers, homeowners and guests want products and spaces that are unique and personal. They want pieces that reflect them and their distinctive taste. Customize finishes, sizes and features to create personalized products.
Our custom assortment at KBIS this year included Custom Shower Enclosures and Custom Lighted Mirrors - currently avaialble for Hospitality and Multi-Dwelling Units (MDU).
Contact Us to Learn More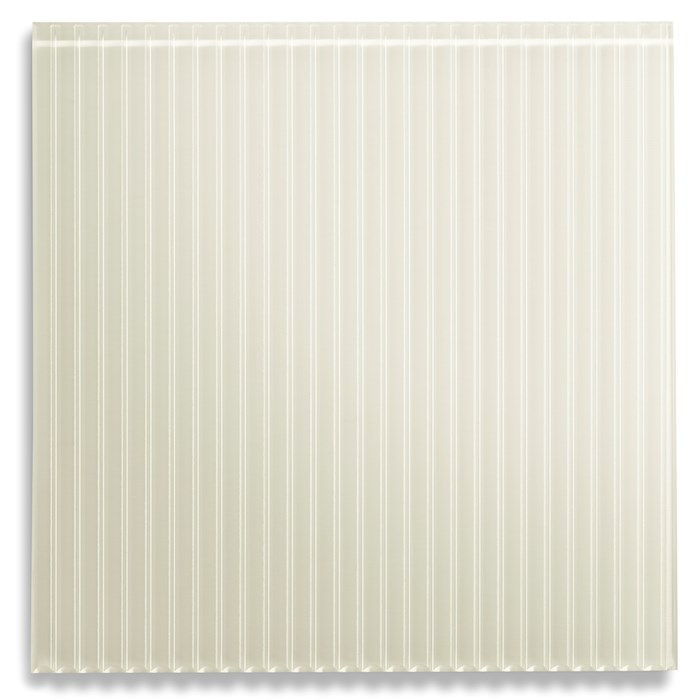 Tempting Texture
Texture conveys a sense of style that is both classic and contemporary. You will find a balance of comfort, functionality and elegance in textured, minimalist designs.
Our Reeded Glass vanities add tactile and visual interest to any space, including kitchens, wet bars, media areas, bathrooms and powder rooms. At KBIS, our Cartesian Vanity was shown in Reeded White a classic white color that adds another dimension of depth and intrigue with the rolling glass lines.
Shop The Look
---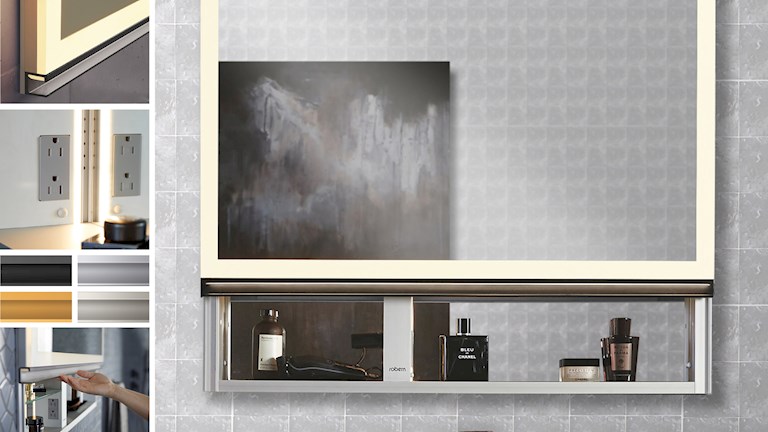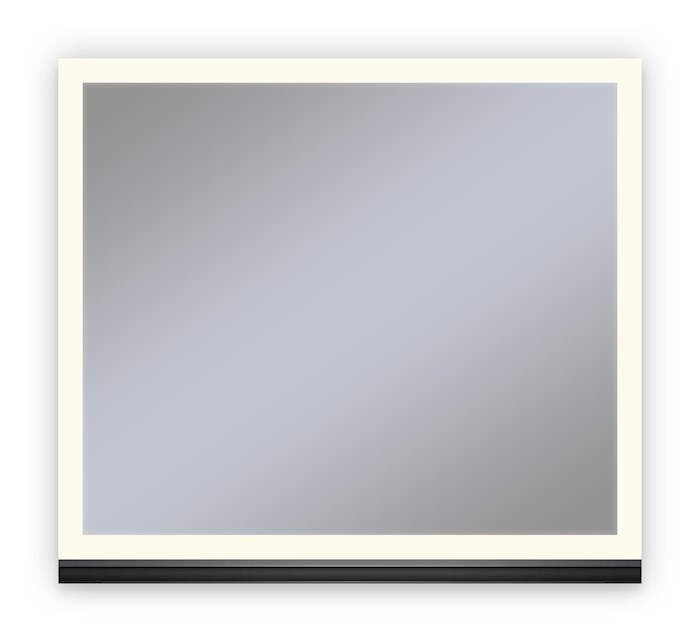 The Future is Tech
We remain as connected to our technology as ever, often looking to integrate it into our daily life in comfortable and meaningful ways. By integrating charging stations, audio and tunable light in medicine cabinets, bathrooms are becoming the first connection to the outside world as we prepare for our day or as we wind down for the night.
Our Uplift Tech Medicine Cabinet was featured at KBIS and offers state-of-the-art technology, superior task lighting, and luxurious finishes to create a cutting-edge storage solution that is seamlessly functional and beautifully versatile.
Shop The Look
---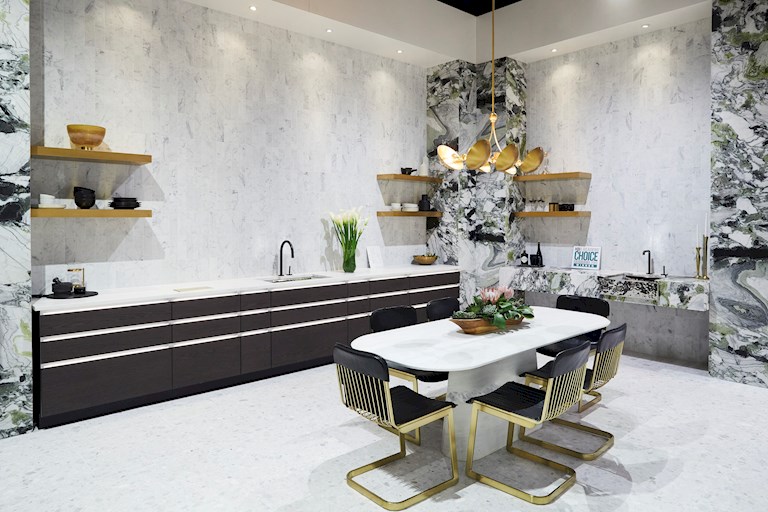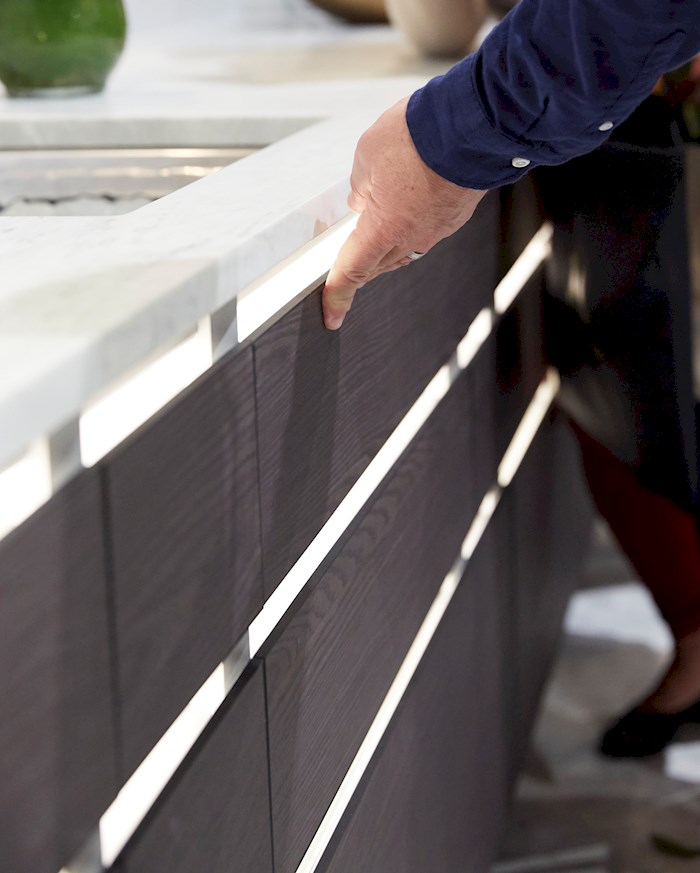 Metal Mix
Metals are perhaps the most diverse and versatile materials available for designing a bathroom. Gone are the days of all monochromatic metals and matching fixtures. You can contrast warm metals, such as gold or brass, with cool metals like silver and stainless steel, creating pop with unexpected complementary metallic finishes.
Our Cartesian Vanities in Flamed Gray Oak were previewed in the kitchen at KBIS. The wood front is encased in a black metal frame, adding to the mixed metals vibe of the space. Cartesian Vanities offer customizable vanity storage solutions that are designed to meet the unique demands of your space. To be notified when the wood fronts are available for Cartesian Vanities, sign up here.
Shop The Look
---
KBIS Social Media Roundup