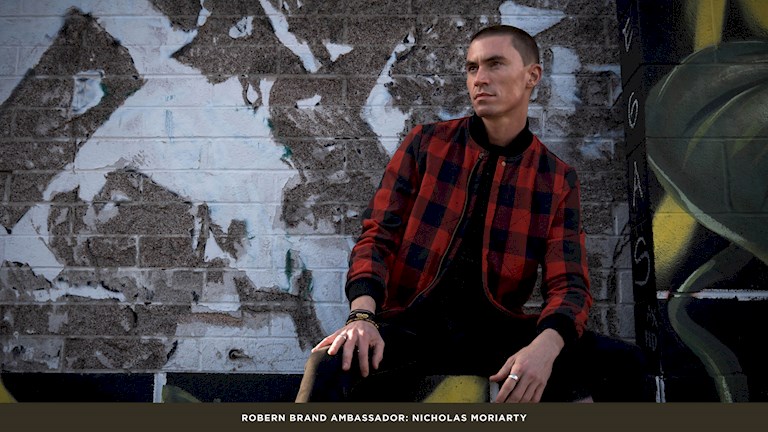 Nicholas Moriarty Interiors is an award-winning turnkey design firm focused on full-scale interior renovation and design projects. Drawing inspiration from modernist design, interior designer and Robern Brand Ambassador Nicholas Moriarty infuses contemporary spaces with impeccable finishings, elegant functionality, and unique touches that showcase each client's personality and style.
Moriarty's client-focused approach is driven by a quote from renowned architect Le Corbusier: "Good design is intelligence made visible." Throughout the process, he maintains transparent communication with clients to create truly livable design solutions that reflect their individuality and elevate their daily routines.
---
"Being surrounded by colors, materials, furnishings, and art that represent the best version of you is the best way to provide yourself with a daily reset." Nicholas Moriarty
---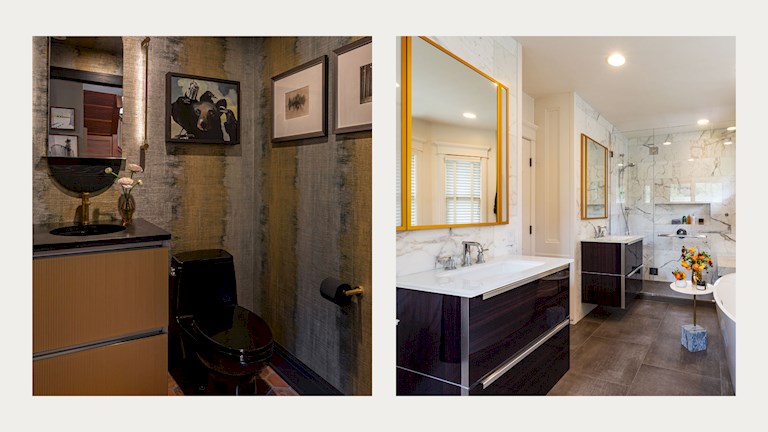 Q: You're known for your signature eclectic and contemporary style. Can you tell us a bit about how you add personality and warmth to a modern space?
A: Warmth is subjective, so the only way to achieve the designed spaces we create is by taking as much time as possible to truly get to know the humans you're designing for.
At the start, we go through a series of exhaustive questionnaires and conversations to gain insights about aesthetic preferences, functional needs, and desired outcomes. Then we work with each client on a series of visual listening activities to gain more specific knowledge about the types of products and materials they love.
Modernism stands at the heart of everything we do, but we have a love for almost all historical design aesthetics. The intelligent intersection of modernism and historic design allows us to use the knowledge we gain from our clients to create a timeless space that's uniquely tailored to the client's individual aesthetic.
Q: We love learning about the unique ways in which our Brand Ambassadors approach custom design. Can you share any creative solutions to design challenges or client requests that you're particularly proud of?
A: The "aesthetic" aspect of what we do is second nature to us; the "architecture" aspect is where we have the most fun and gain the most personal satisfaction. We love reshaping a space. We've done it all —kitchens and baths, hidden closets and DJ booths, art lifts, wine cellars, curated collections — the list goes on and on. It's the true hallmark of a completely custom, truly luxury interior design firm. There's literally no challenge we can't solve for!
Strict attention to functionality goes a long way in finding creative solutions. Understanding how your client needs to flow through their whole space will allow you to create a multitude of considered design solutions that will uplevel their home life in every way possible.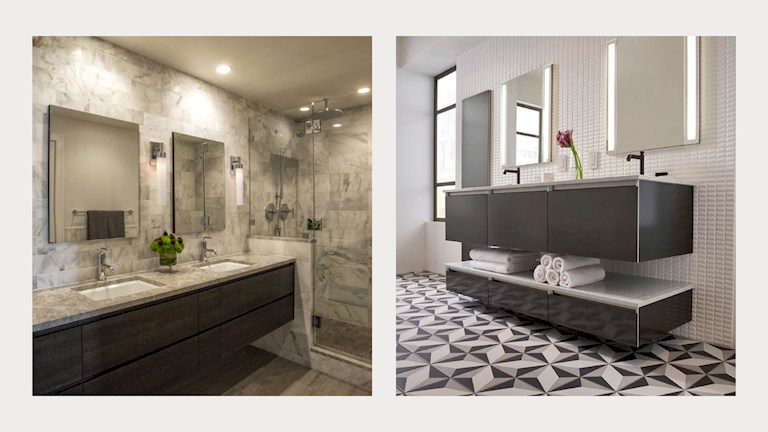 Q: How has the importance of a beautiful bathroom space evolved in recent times? When designing a bathroom space, what are the primary elements you focus on and why?
A: From my perspective, our heightened exposure to beautifully designed hospitality spaces has truly pushed the residential interior design market forward. More than ever before, our clients see custom-designed spaces that represent a specific point of view and vibe, and they feel more comfortable asking for that same level of tailored design in their own homes.
Bathrooms are interesting because most of the time, you are presented with a footprint that will only allow you to do so much. As such, understanding the true functional needs of your client will allow you to add as many custom touchpoints as possible to allow them to function at the highest level in that space.
Beyond that, materiality is everything! Having a true understanding of the type of products your client uses, the type of wear and tear their bathroom takes on, and the amount of cleaning that space will get will dictate the types of materials you should be considering for that space.
Q: When it comes to mixing colors, patterns, and textures in design, where do you pull from for inspiration? Can you tell us a bit about how you use sculptural forms in a space and the value they bring to the end result?
A: We look to history to be schooled in the art of mixing materials. You can learn so much from studying some of the best periods of aesthetic like Louis XIV, the Edwardian Period, Art Nouveau, Early Modernism, Art Deco, and Hollywood Glam, to just name a few. The ideas of mixing metals, mixing materials, and adding ornamentation to ceilings are not new! These are all aesthetic decisions that have deep roots in history. Being able to speak specifically to the longevity of these ideas is what allows us to implement them so effortlessly in our own designs.
I am a sucker for anything sculptural! Being able to take a singular design element and turn it into an art piece is just another example of how we like to completely customize the spaces we design for our clients. We take every opportunity available to create a moment of visual interest that's unique to the project we're working on. These are the showstopper moments. These are the implementation points of pride for our clients. These are the uniquely intelligent aspects that we bring to every project we work on.
Q: We're noticing more and more importance being placed on self-care right now. What does self-care look like to you? How can thoughtful design help us to feel more focused, relaxed, or balanced?
A: I grew up in an environment where I was surrounded by beauty and where I was encouraged to exercise my artistic creativity. Aesthetic has always been part of my self-care, along with a tremendous amount of talk therapy and focus on my physical wellbeing. I read a ton, go to museums as often as possible, and work out every day.
For me, a well-designed space is the most healing gift you can give yourself, and it's the backdrop that allows for all the aforementioned things in my life to happen. Our lives are chaotic, the world often feels like a mess, and we all have way too many responsibilities! Having a home environment that reflects the best version of you is paramount to a successful life in this world.
Being surrounded by colors, materials, furnishings, and art that represent the best version of you is psychologically the best way to provide yourself with a daily reset. Your home should be an envelope of self-love and dedication toward the pursuit of a better you — all day, every day.
---