Get This Look:
This kitchen design is reconnecting with nature in all its forms. Earthy elements like natural stone surfaces and unlacquered brass pieces are sure to make any kitchen space feel like an extension of the outside world. Additional functional lighting, alabaster-pink tiles and hand-hammered steel sinks add a touch of sophistication. 
---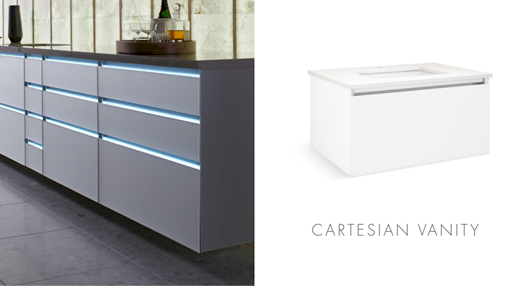 Robern
The modern retro lighting trend has inspired sleek, symmetrical designs with a focus on functionality. From the integrated nightlight on the Cartesian vanity to the adjustable color temperature of the precision task lighting, these innovative features that transform the everyday experience.
Discover Cartesian Vanities
---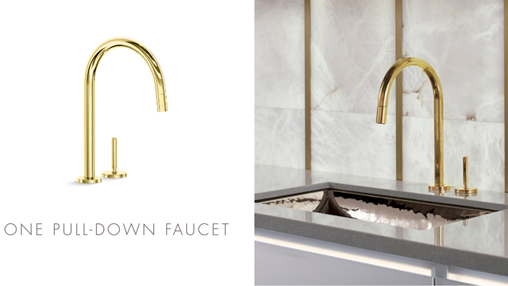 KALLISTA
The KALLISTA One Pull-Down Kitchen faucet embraces the art of simplicity with a sleek form and balanced design. Paired with the hammered detailing of the Bacifiore Sink by Mick De Giulio, this stunning combination brings beautiful functionality to any kitchen space.
Discover KALLISTA in the Kitchen
---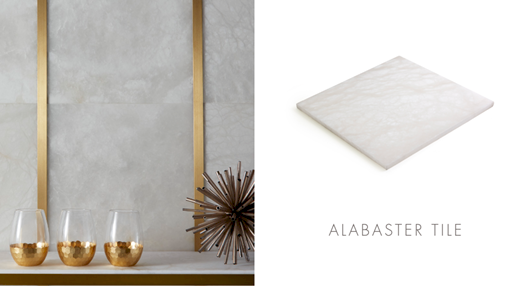 ANN SACKS
Coveted by artisans since the 13th century- and used to breathtaking effect in cathedral windows across Europe- Ann Sack's Alabaster tile has white cloud-like veining and a slight translucency that makes it truly remarkable. The tile's ivory and light pink background exudes a spellbinding ambience, especially when backlit.
Discover ANN SACKS Alabaster Tile