Guest Partner: NEAT Method
Limited bathroom storage got you down? Whether you're navigating a lack of vanity drawers or no vanity at all, we have the perfect solution for easy access to your everyday items - a medicine cabinet. Hear us out...these luxury cabinets are a major upgrade from the flimsy shelves and sliding doors of your childhood. Our friends at Robern offer a variety of sizes and dimensions to fit your needs with options for adding modern upgrades. Read on for all the reasons it's our new favorite solution for small bathrooms.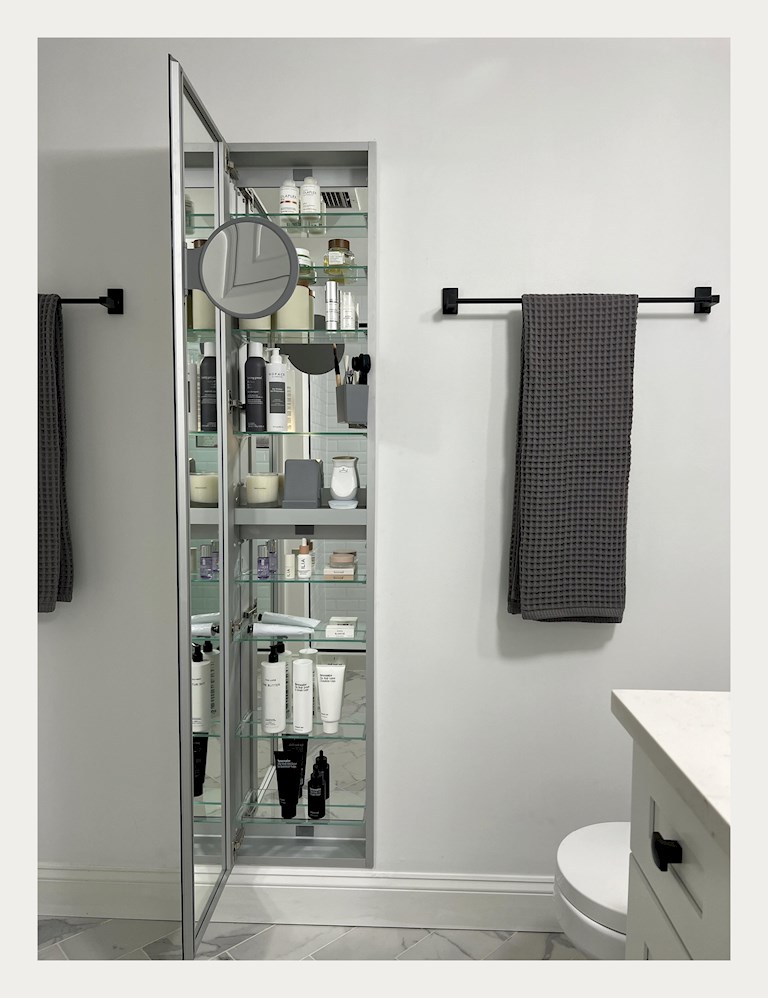 Sleek Design
We're always impressed by a product that is functional AND aesthetically pleasing, and Robern medicine cabinets falls into both of those categories. We love how clean and modern the design is, inside and out.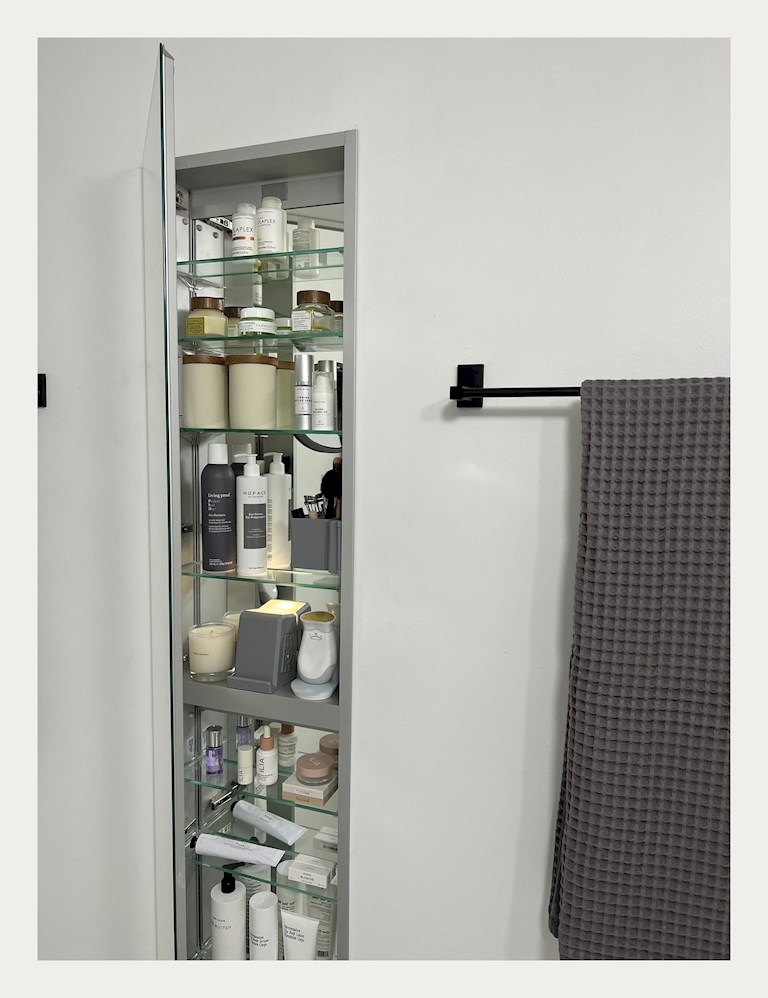 Variety of Sizes
The most common placement for medicine cabinets is over the sink or to the side of it, but pipes prevented that in this space. Because there are so many size options available, our client was able to opt for a full length cabinet on a nearby wall that offers even more shelving.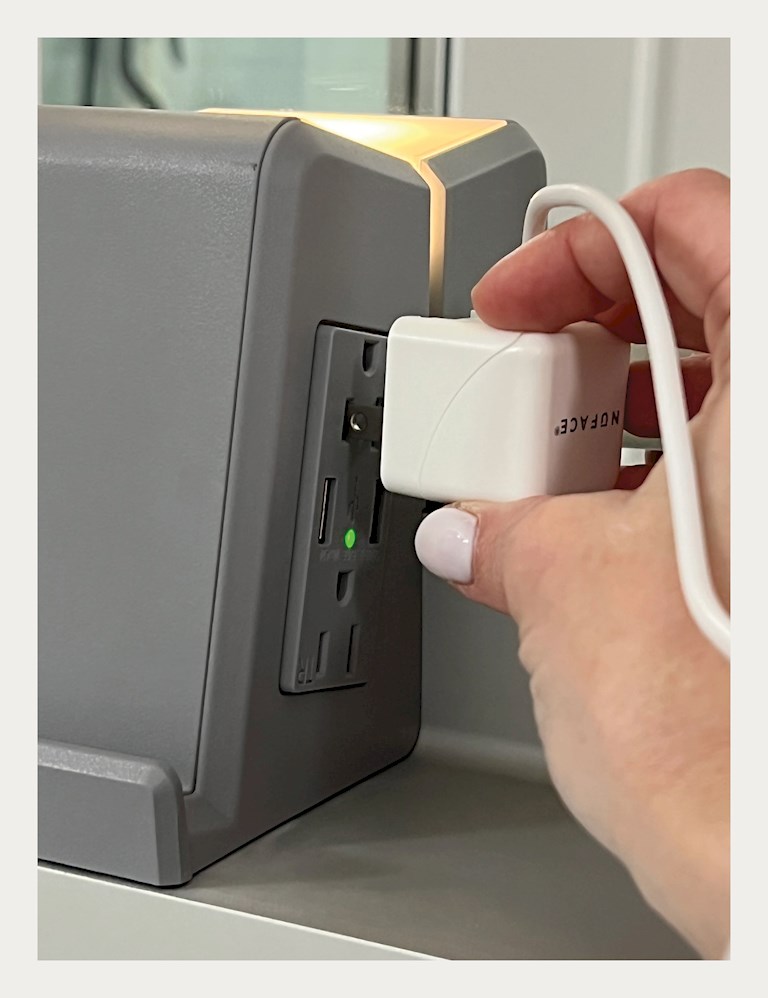 Smart Features
You can charge your toothbrush with ease when you choose to include electrical ports - something we wish every medicine cabinet had. We also love the interior lighting and magnification mirror that was added to our client's cabinet. Another very cool feature that we can't wait to try is their IQ Digital Lock Box for anything you might want to secure.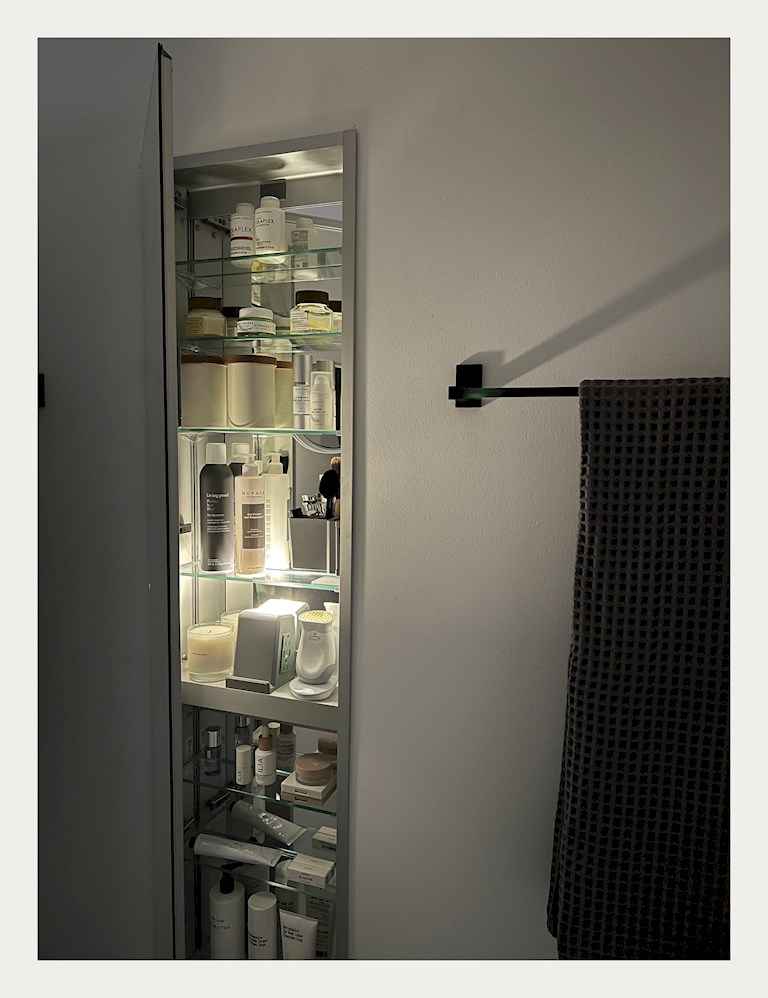 ---
---