Vanity Accessory
Disclaimer: Images shown are representative, but may not indicate all variations in color or finishes.
Customize Your
Make selections below to customize your .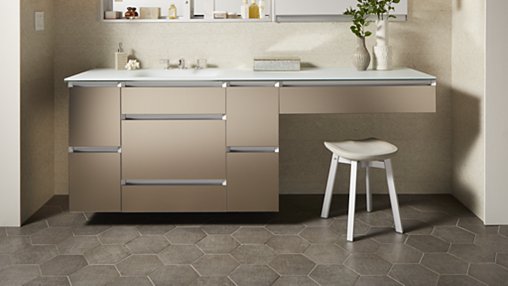 Vanity Accessory
The vanity is both the visual centerpiece and the most used element in the bathroom. Beneath the stylish surface, Robern vanities offer unique options to enhance everyday tasks, keep surfaces clear of clutter, and organize supplies and accessories. These vanity accessories reduce clutter, safely store hot items and keep items in your drawer organized and at your fingertips.
List Price starting at $249
Accessories
Choosing Your Side Kits

You must choose one side kit for every exposed side. Side kits cannot be stacked on top of one another. Side kit height options are 7-1/2", 15", 22-1/2" and 30". Side kits are sold separately. They are available individually or as pairs. Side kit depth must match depth selected for your overall vanity solution.