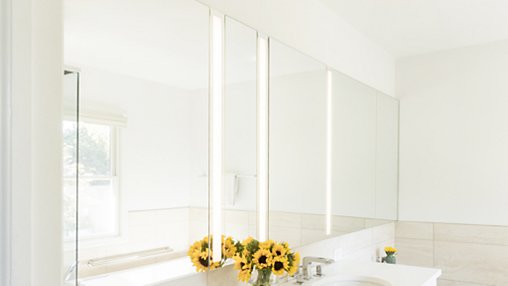 Modular Mirrors
Widen your horizons with more design flexibility than ever before.
List Price starting at $399
Use this mirror to seamlessly transition across areas where behind-the-wall obstructions exist
Available in 3/4" bevel or polished edge mirror
Provides a mirrored solution when storage is not needed
Gang with M Series Reserve, M Series, PL PORTRAY, PL Series, AiO and Vitality Cabinets
Pair with InLine and Vesper modular lighting to create a task lighting in your styling space
---
Pairs With
Whatever the scope of your project, you'll find the right solution here. Customize your space with a building block approach. Discover the possibilities that will allow you to challenge your design capabilities and explore farther. Click the link to learn more.
---