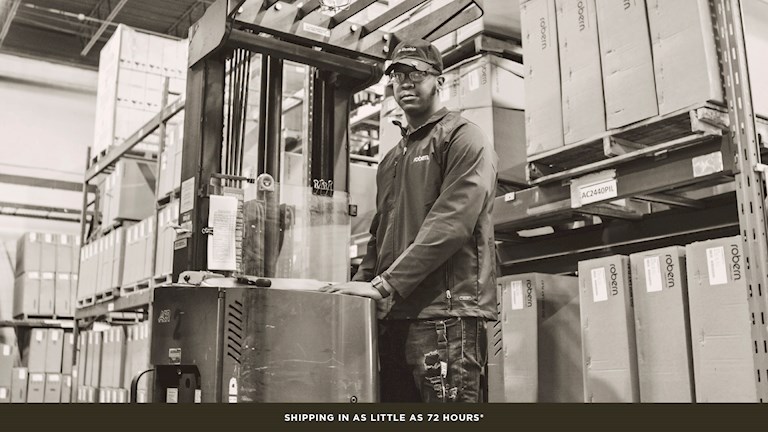 Robern is dedicated to exceeding customer needs. Our products have an average lead time of 2 to 4 weeks, but did you know you can get them even sooner with the Quick Ship Program? With over 250 SKU's to choose from, the program includes our most popular products, in stock and ready to ship so that you can meet even the tightest project schedules. This offer, valid in the contiguous United States and Canada only, is subject to availability.
---
*How The Program Works
The Quick Ship Program is intended for use by Robern showrooms in the contiguous United States and Canada only.
Robern Quick Ship orders must be placed on a separate PO. Begin your Quick Ship PO with "QR" and/or clearly mark the order "Quick Ship".
Maximum order value for Quick Ship is $3000 net.
Net order must exceed $2000 to get freight pre-paid by Robern. If order does not exceed $2000, shipping charges outlined in Freight Policies will apply.
All Robern sales and shipping conditions will apply.
Orders will ship within 72 hours of receipt of order and 5-7 days for Curated Cartesian vanities, excluding weekends and holidays.
Normal transit times will apply unless requested otherwise.
Quick Ship orders are non-cancelable.
Orders for Quick Ship items of unusually large quantities may exceed available inventory and will therefore, be subject to standard lead time. Your Customer Service Representative will be able to address ship dates for large orders.
---