Project challenge
Designer Alena Capra's clients requested a more modernized space for the master bathroom in their West Palm Beach home. The original bathroom was very compartmentalized, featuring a separate toilet room, a closed-shower, a space-consuming corner bath and two small, separated vanities. Taken together, these features created a space that seemed much smaller than it actually was.
The clients' one major request, a freestanding tub, presented an additional challenge. In a bathroom where space was already at a premium, a freestanding tub is a large feature that would require lots of surrounding space.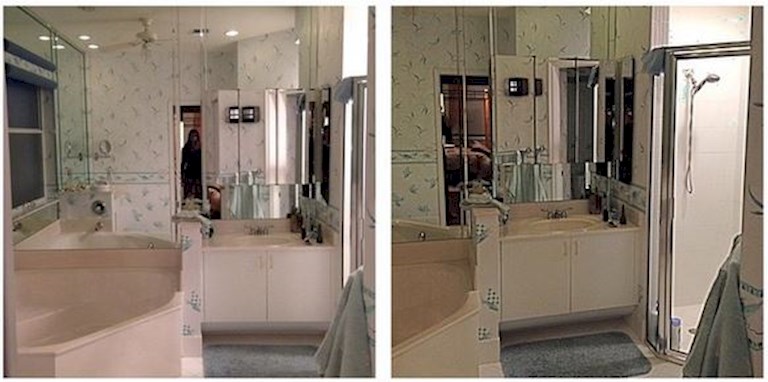 Design solution
To address the lack of space, Alena devised a plan to remove all of the interior dividing walls of the bathroom, leaving a single, open space. She would then rearrange the entire bathroom layout, leaving only the toilet in its original location. Ultimately, she decided that leaving the toilet enclosed would help make the room look larger. "The new look made the once closed-off space appear so open!" she said.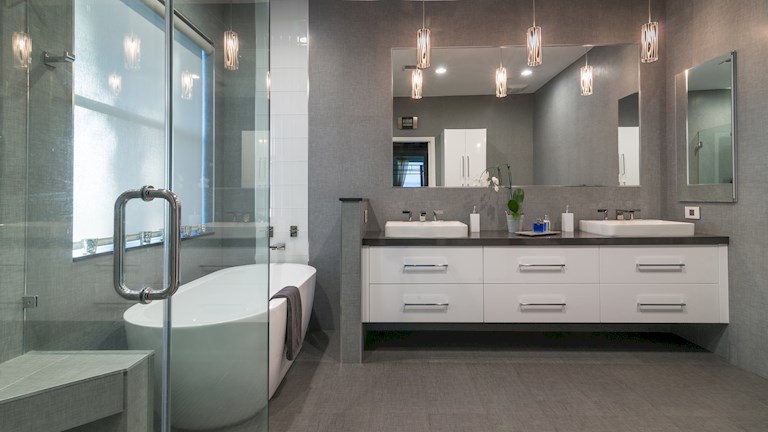 Working with the clients, Alena decided the best floor plan to incorporate all of their desires would be one that relocates the shower next to the new freestanding tub. The shower itself would feature a glass enclosure and a corner bench, creating a much more open and modern feel. On the wall adjacent to the tub, Alena replaced the two smaller vanities with a single large one with double sinks. A large mirror and a Robern M Series mirrored medicine cabinet further helped expand the room's apparent size.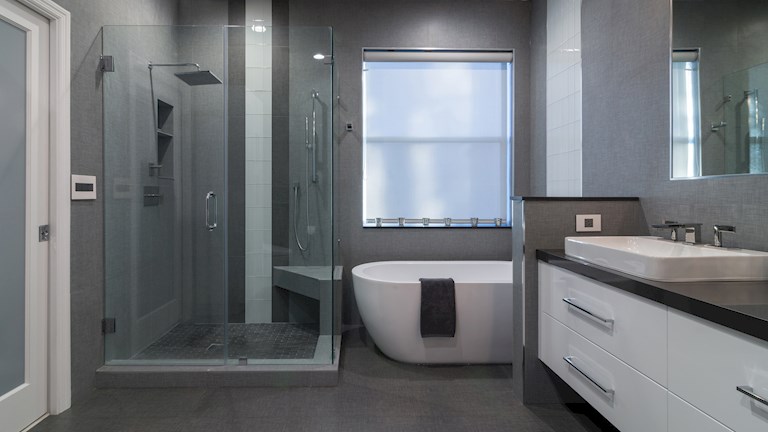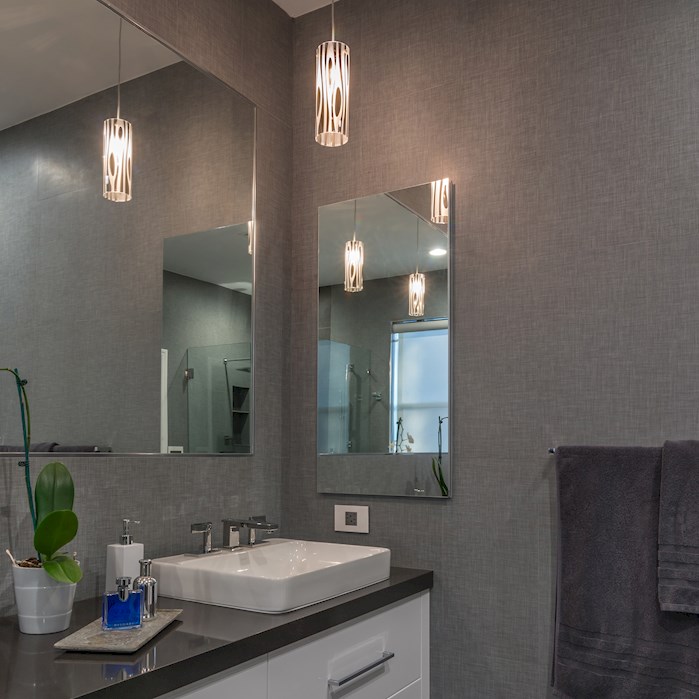 With the issue of space solved and the client's desire for a freestanding tub accounted for, Alena set out to design a space that looked and felt contemporary. "Since we were keeping with a monochromatic scheme, I wanted to give the room many textures," she said.
She chose a predominantly gray tile scheme, including selections from Atlas Concorde's FIBRA collection. These tiles resemble a beautiful fabric, which Alena contrasted with white glass tile and metallic chrome trim. She further incorporated a metallic counterpoint with a countertop from Silestone's Platinum series.
Project team
---