Robern offers the following courses, which include AIA, IDCEC, NKBA credits and more. You may sign up for online courses or request a in-person presentation. See the listing below for the current course offering.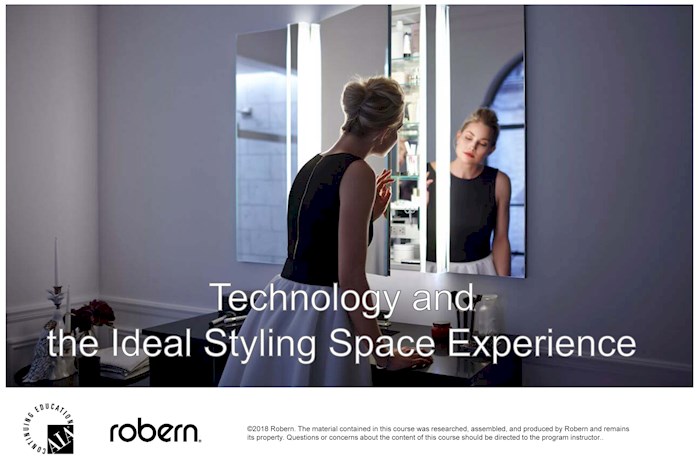 Featured Course
Technology and the Ideal Styling Space Experience
Description: Whether in a home or hotel, the bathroom serves as both grooming station and refuge. The well-designed styling space saves us time and effort, as well as making the time we spend more enjoyable. This course discusses what users consider the ideal styling space experience and recent technological innovations that help achieve it.
Course# AEC1090
Learning units: 1.00 (AIA, NKBA), 0.10 (IDCEC)
Take The Course Online
Course Archives
Flexible Bathroom Organization & Design
Description: Today's bathrooms need to be able to store a myriad of health and beauty supplies, tools, and appliances, ready and accessible for everyday use. Adequate storage space of the right type, good lighting, and access to conveniently located electrical outlets are top priorities for today's homeowners. This course discusses the performance benefits of modular bathroom cabinets and vanities, how to select the right lighting for the intended purpose and factors that should be considered when designing a bathroom that will meet a client's needs and preferences. 
AIA Course# ROB101; IDCEC Course# CEU-103743
Learning units: 1.00 (AIA), 0.10 (IDCEC)
---
Course Archive Request
If you are interested in signing up for an in-person training with an archived CEU, please contact your Robern rep or fill out the form below.