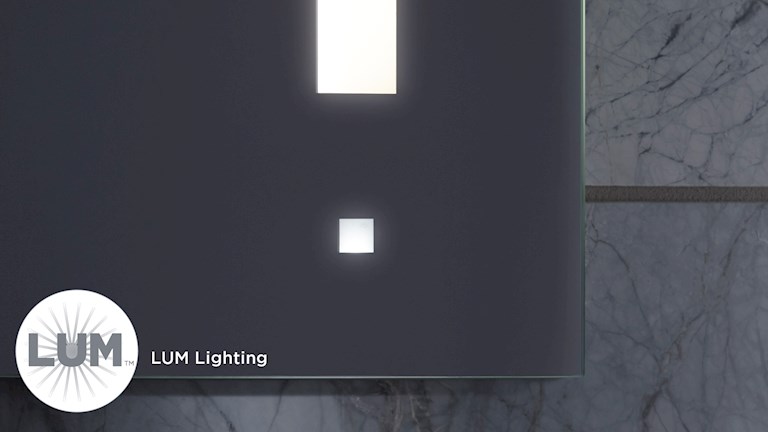 LUM Lighting Technology
LUM Lighting includes an integrated LED light, engine, and dimmer that provides high-efficiency illumination at a bright and beautiful 4000K color temperature.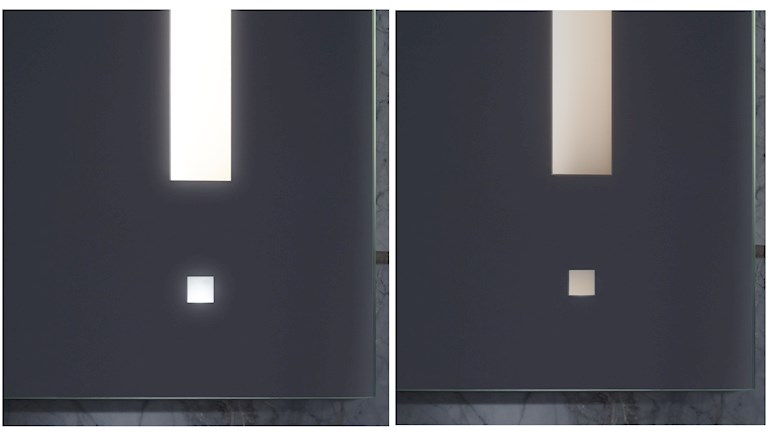 With smooth and continuous dimming - and no flicker, shimmer, pop-on, or buzzing - you can tune the high-quality light to create the perfect light for any task.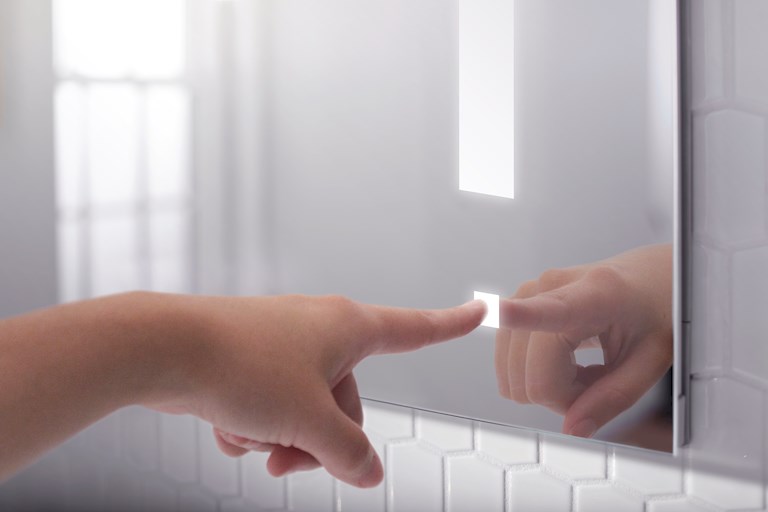 The elegant capacitive-touch dimming switch controls the LEDs from the mirror itself, adding convenience, and eliminating the guesswork that usually goes with pairing a LED and a dimmer.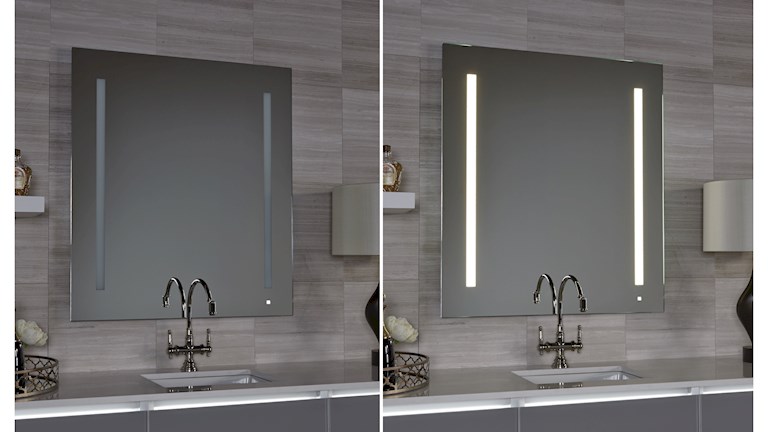 The capacitive touch enables the button to be fully hidden behind the glass, providing a worry-free cleaning to harsh chemicals. The touch switch controls the on/off and dimming in a single point of use.
What is Color Temperature?
Standard bulbs are 2800-3000 Kelvin color temperature and give off a warm yellow glow. Daylight is 6000K color temperature, but can look cold and blue. Our LUM Lighting is 4000-4500K to offer a bright and fresh light that gives skin a neutral tone.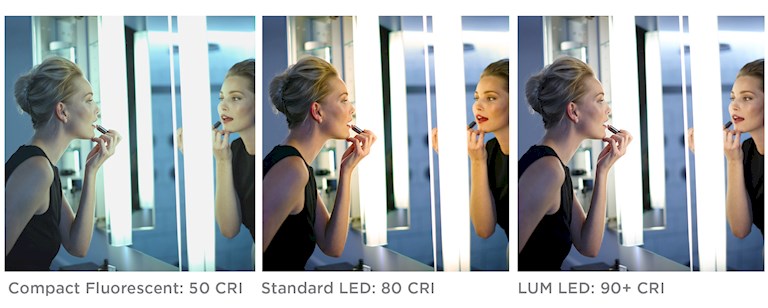 What is the color rendering index (CRI)?
With a color rendering index of 90+, the LUM Lighting technology closely simulates the continuous spectrum of natural sunlight to show every detail. Looking good in this light means a flawless look in any setting.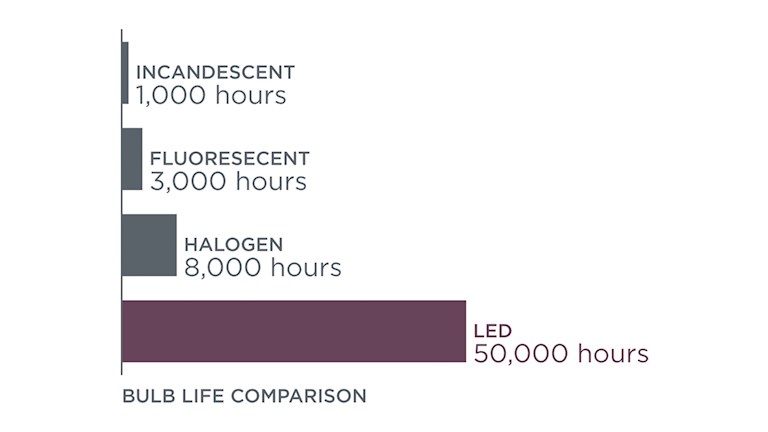 What is the bulb life for LEDs?
Traditional bulbs fade or burn out. Our LUM Lighting LEDs have been rated to perform like new up to 50,000 hours or 25 years.
---