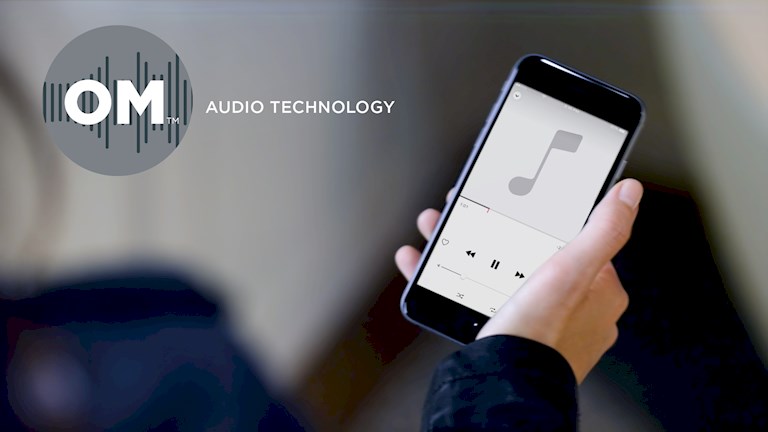 OM Audio Technology
Embedded in the AiO Wall Mirror & Cabinet are invisible speakers, a sound source with high-quality resonance you can feel but can't see.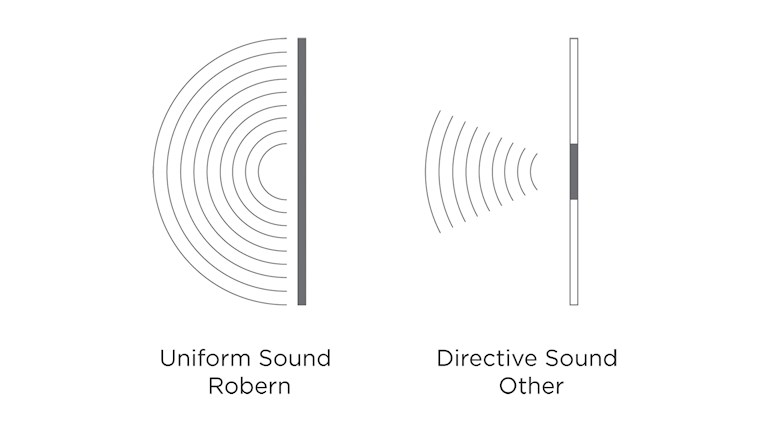 Sound Quality
OM Audio transforms your mirror, generating sound into the entire space around the mirror, versus uni-direction sound from a traditional speaker.  OM Audio technology by Robern offers uniform sound versus directive sound from a single source speaker.
Bluetooth-Enabled
Available in high fidelity Bluetooth audio that allows you to connect your smart phone device with "Robern BT01" for a quality sound experience. If prompted for a pin, enter 0000.
Damp Environment Certified
The AiO Wall Mirror & Cabinet is water resistant and will operate in high humidity or damp spaces.  The mirror is ETL/UL Certified for damp locations.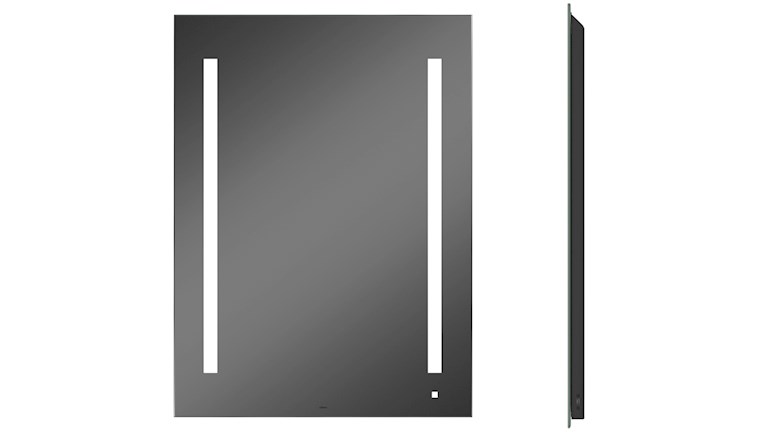 Clean Design
The speaker system is integrated into the product allowing a clean design with no distracting wires, speakers or speaker grills. With a single field wire installation, installation is simple and straightforward, for a sophisticated furnishing that's built to last.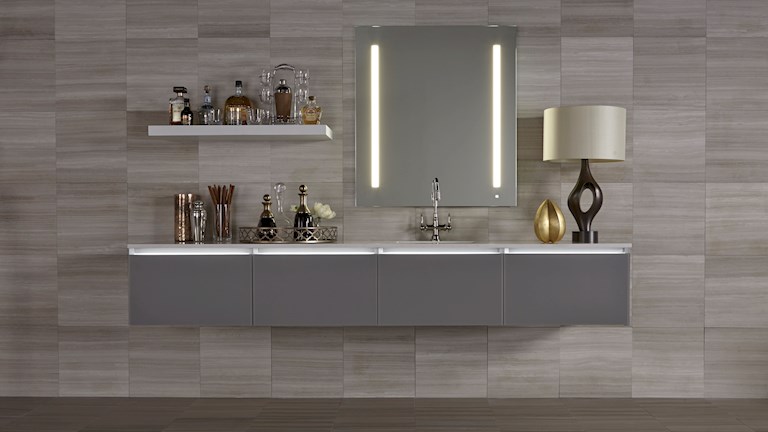 Maintenance Free
Maintenance free and reliable. There are no interactions between the speakers and cleaners typically found in the bathroom and home environment. Install the mirror or cabinet and forget about it.
---