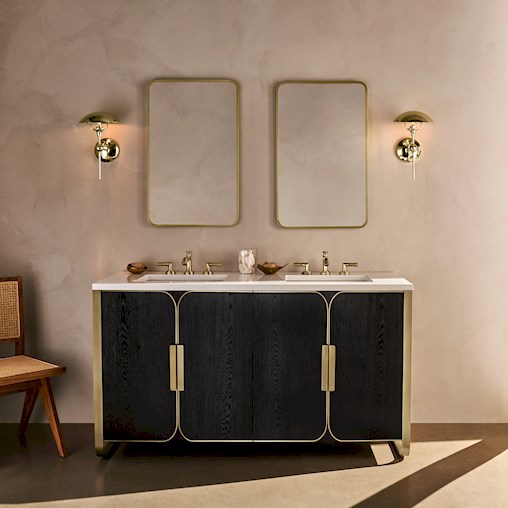 Custom Design Your Space
Introducing our most elegant, responsive, and intuitive design tool yet: The new Robern Visualizer. Create bespoke solutions and experience them in 3D. With the intuitive interface, you can view your configuration from every angle and use Augmented Reality (AR) to overlay your finished design onto your existing space.
Shop By Product or Inspiration to get started with your design.
Share and save your project via email, link and PDF.
Augmented Reality lets you visualize the product in your own space.
Start Now
---
Using The Tool
Robern strives to support all recent versions of major browsers. For the sake of security and providing the best experience to the majority of customers, we do not support browsers that are no longer receiving security updates and represent a small minority of traffic.
Supported Browsers:

Chrome
Chrome Mobile
Firefox
Microsoft Edge
Safari on desktop and iOS (support last 3 major versions)
Android and iOS WebViews (support the latest version).
Start Now
---