Expand your possibilities with Craft Series, a curated line of expertly crafted vanities, coordinating linen cabinets, decorative medicine cabinets and mirrors. Combining inspired design, the organic beauty of wood construction, and unique metalwork, Robern has created a richly varied collection that complements a wide range of design styles.
---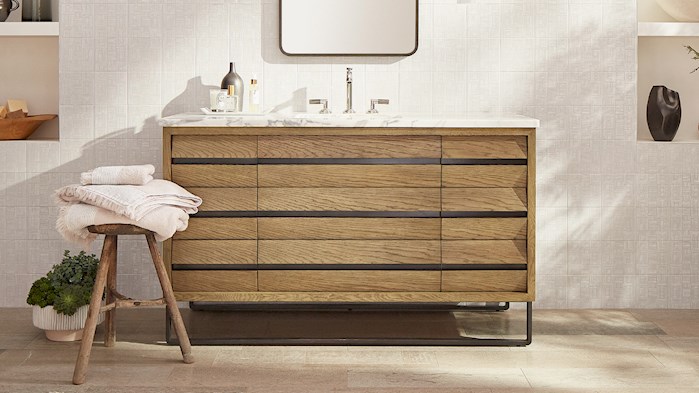 Alisal Collection
Relaxed and contemporary with an industrial edge.
---
Rosebrook Collection
Tasteful, timeless allure of Parisian design.
---
---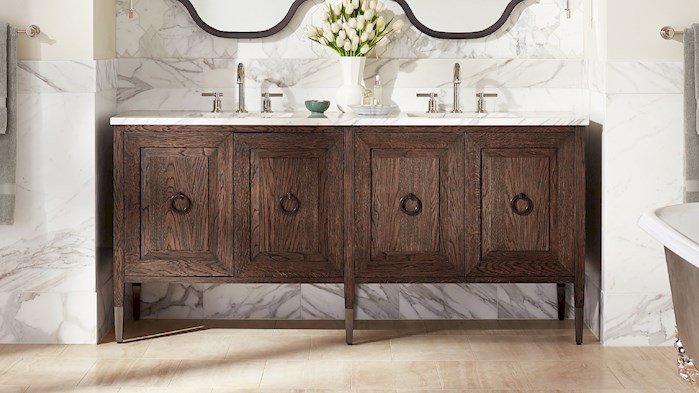 Willowmere Collection
Substantial feel of heirloom-like furniture.
---
---
Sinca Collection
Vertical louvers and a substantial, mid-century feel.
---
---
---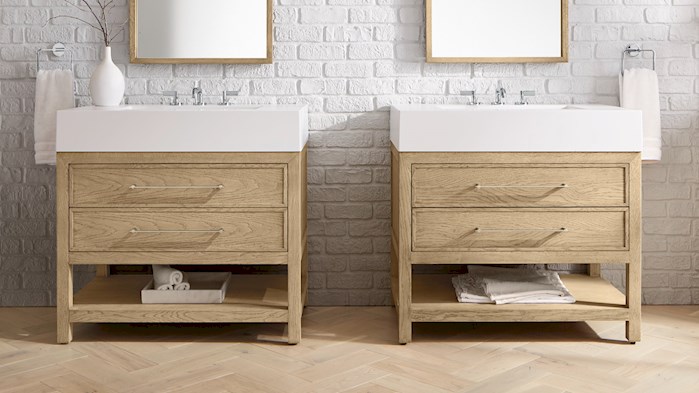 Skaarsgard Collection
Clean simplicity inspired by Scandinavian design.
---
---
---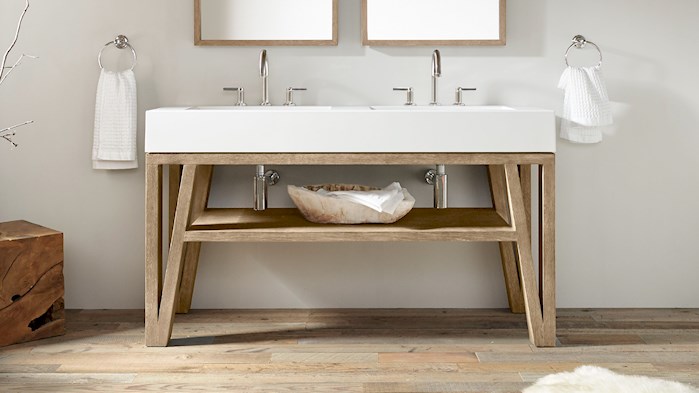 Bodo Collection
Inspired by the warm and inviting luxury of a rustic modern ski retreat, the Bodo vanity embraces the rugged elements of the outdoors with a raw wood finish and truss beam design.
---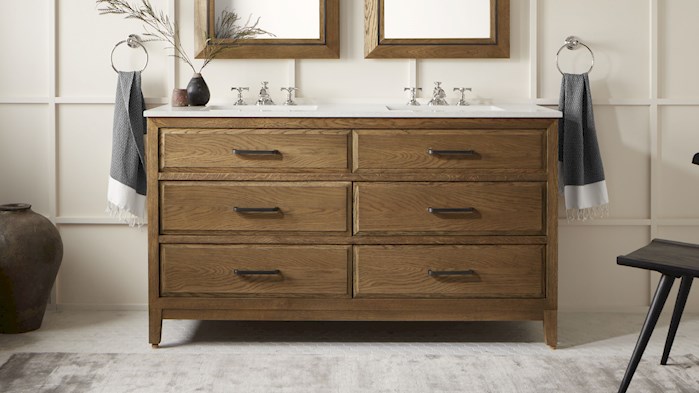 Chestnut Hill Collection
Weathered wood with traditional details.
---